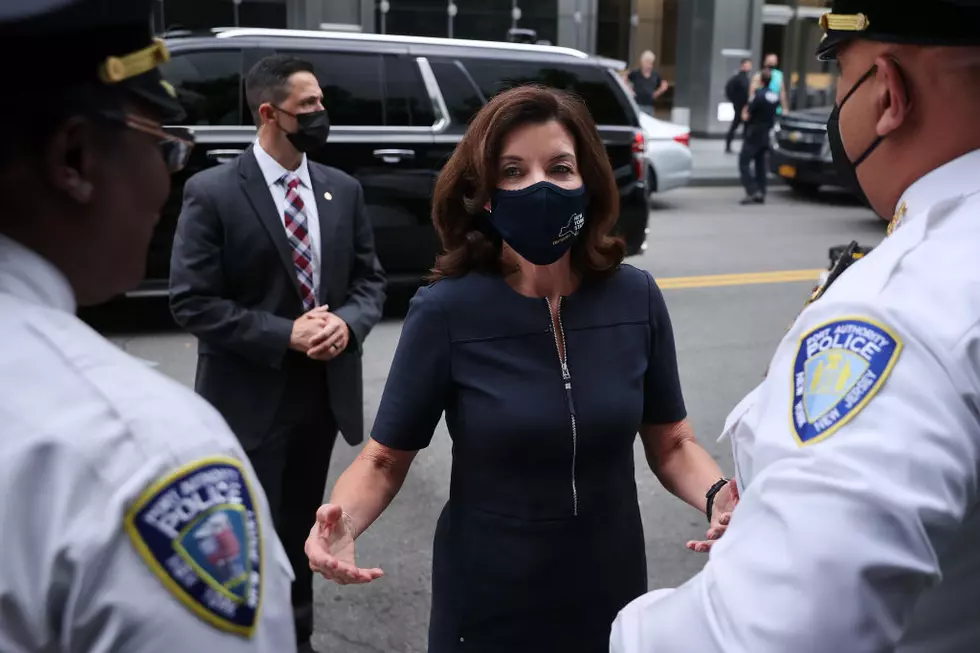 Erie County Warns New York Drivers of Scary Lapse
Getty Images
New York State Department of Motor Vehicles has sent out on FINAL warning to residents that might be at risk of having their driver's license suspended if they do not comply with NYS DMV's vision screening policy.
If your license has expired and you need to submit proof that your vision is okay to keep you on the road you are going to need to do so immediately. If you have a lapse in your documents, it could lead to a suspension of your driver's license.
During the COVID-19 pandemic, drivers who had questionable vision were able to do 'self-testing'. That has now ended.
We are asking those who self-certified their vision online to complete the screening process," said Erie County Clerk Michael P. Kearns. "If you fail to submit your vision test results, or take one at your local DMV office, you are putting your driving privileges in jeopardy of immediate suspension. Do not ignore this final reminder", according to Erie County Clerk Mickey Keans website.
It could be scary to know that there are drivers that share the road with you that might not have up-to-standard vision tests done to prove that they are capable of driving safely, according to New York State standards. The standard according to the Erie County Clerk's website is 20/40 vision.
There are 3 different ways that you can satisfy the New York State requirement:
1.) Go to a New York State-certified vision doctor.
2.) Go to a non-certified New York State, and then have them submit the original copy of the vision test to Erie County.
3.) Visit any Erie County Auto Bureau, bring in your letter and the vision test will be administered for free.
Lilac Festival in Rochester, New York
Can you smell it? The Lilac Festival in Rochester, NY is a popular event for thousands of people each year.
10 Photos Of The Most Elegant Hotel In Buffalo, NY
The Curtiss Hotel is so elegant and beautiful, and so many celebrities stay there. Take a look at these 10 photos below.
Would you stay here?