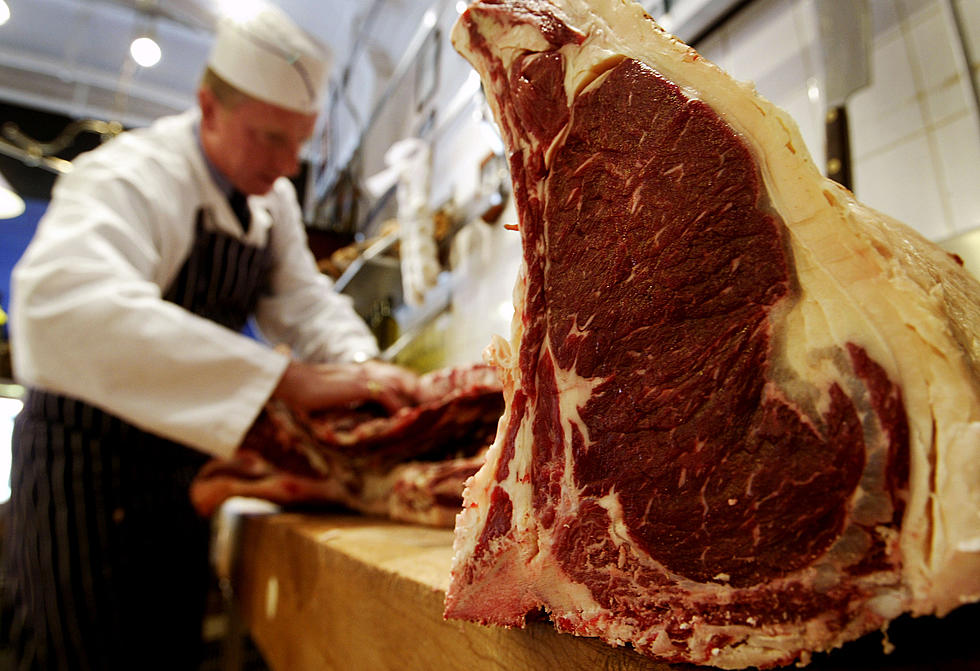 Get Farm Fresh Beef In Western New York
Getty Images
Grilling season is almost here in Western New York and nothing sounds or smells better than a farm-fresh piece of beef on the grill.
Drive Home With Dave Fields Every Afternoon from 3-7pm on 106.5 WYRK
If you want to kick up your grilling experience this year fresh beef from a local Western New York farm and there are plenty of places to grab your next cut of beef.
1. NEW YORK WAGYU AT MAPLE ROW STOCK FARM - located at 6879 Salt Road in Clarence. They breed and raise DNA-verified and registered 100% Fullblood Japanese Black Wagyu Cattle. The beef that is produced is among the highest quality Wagyu beef in the United States.
2. LIBROCK LIVESTOCK FARM - located at 5288 Gasport Road in Gasport. They offer grass-fed beef, with no growth hormones or antibiotics. They sell individual cuts at the farm and at local farmer's markets.
3. PALMER RANCH & CATTLE COMPANY - located at 5457 Feddick Road in Boston. They offer locally raised Free Range, Grass-Fed Beef, from the farm to your table. There are never any hormones or supplements and the beef is hand-processed in local USDA inspected facilities.
4. PETERSON FARM - located at 3260 Fluvanna Avenue in Jamestown. On top of locally raised beef, Peterson Farm also sells vegetables and locally roasted coffee.
5. SK HEREFORDS, LLC - located at 11021 Ryan Road Medina. They offer all-natural beef with no hormones, no steroids, just wholesome beef.
Looking to grill outside of Western New York, there are plenty of beef farms across the entire state of New York. You can find out where New York Beef farms are located on the New York Beef Council's website HERE.
Crockpot Steak Carnitas
If you are looking for a delicious meal that you can set and forget before you head out to work, check out this recipe for Steak Carnitas that you can make in a crockpot.
37 Restaurants Serving The Most Mouth-Watering Steaks In WNY
10 Places For The Best Steak Hoagie In WNY