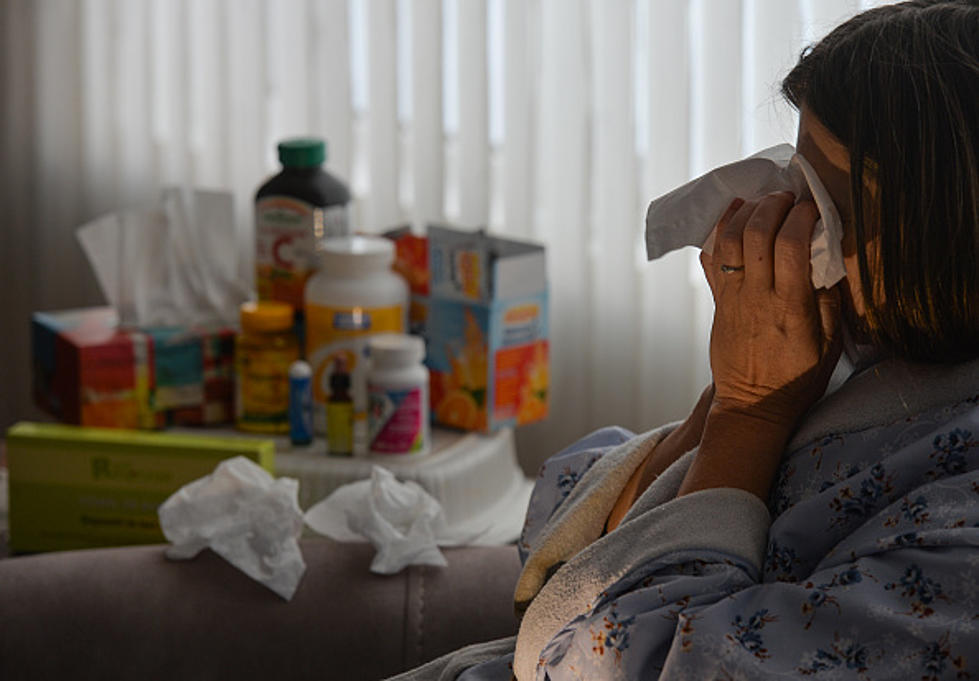 Shocking Amount Of Flu Cases In These New York Counties
NurPhoto via Getty Images
The cold and wet weather is harder to deal with the further we get in to the month of March! Everyday we see pictures and videos of places in the United States that have sunshine and signs of spring. Here in New York State, we are hoping the snow will just end!
The forecast is calling for more snow as a powerful Nor'Easter storm is pushing in and bringing FEET of snow with it for the eastern portion of The Empire State. It honestly gets a little depressing at this time of year as we anxiously await the arrival of good weather.
The cold and snow are ideal for the extension of flu season and there is some good news this week. Surprisingly, the amount of flu cases in Western New York is lower than expected.
During the week ending March 4th, the area with the highest number of infections was Erie County with 19. Niagara County had the second-highest number of cases during that time period with 12 and Orleans and Wyoming counties had two each. Folks who still want to receive their flu shot can find a clinic by going to vaccines.gov.
Some counties even reported zero cases of flu for the past week! Did you get a flu shot this year? We have three kids at home and all have gotten a flu shot. However, we did go through our share of that post-nasal drip and string of coughs that seems to happen every winter. Next up? Allergy season!
See Inside This $3M Mansion Just Outside Rochester, NY
Gorgeous Buffalo-Themed Gifts Your Bridesmaids Will Love
We know you want to show your bridesmaids how much you appreciate them on your big day. These locally-made gifts will be perfect for them.