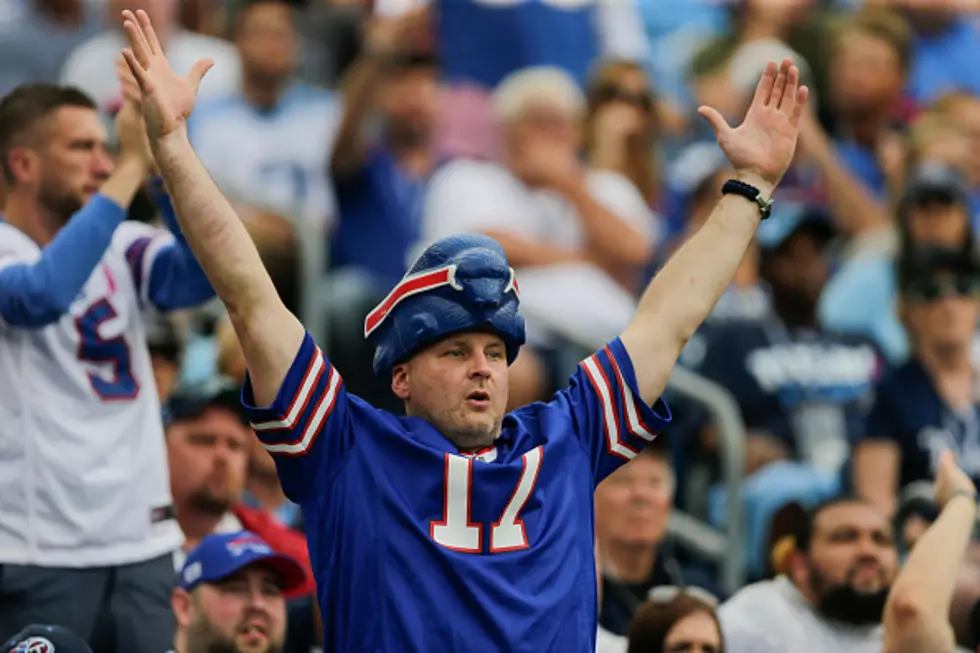 Football Fans Returning To The Stands In Tennessee
Getty Images
The National Football League 2020 season is underway and the stands at almost every stadium have been empty. That is about to change.
Enter your number to get our free mobile app
The Tennessee Titans are expected to announce that they will allow fans to sit in the stadium for their home games.
This is big news for fans in that area of the Buffalo Bills.
The Buffalo Bills are scheduled to take on the Tennessee Titans on October 11th.
It was just last year that the Bills Mafia took over Nashville. The amount of Buffalo Bills fans in that area combined with those who traveled from Buffalo to see the game made it seem like a Buffalo home game in Nashville.
If you plan to travel to Tennessee for the game, keep in mind that it is still a pandemic and there are plenty of guidelines in place regarding who can be at the game and how ticketing will work.
The Buffalo Bills will take on the Miami Dolphins this Sunday in Miami and a handful of fans will be allowed to be in the stands for the game.
Buffalo Football Players Drafted to the NFL