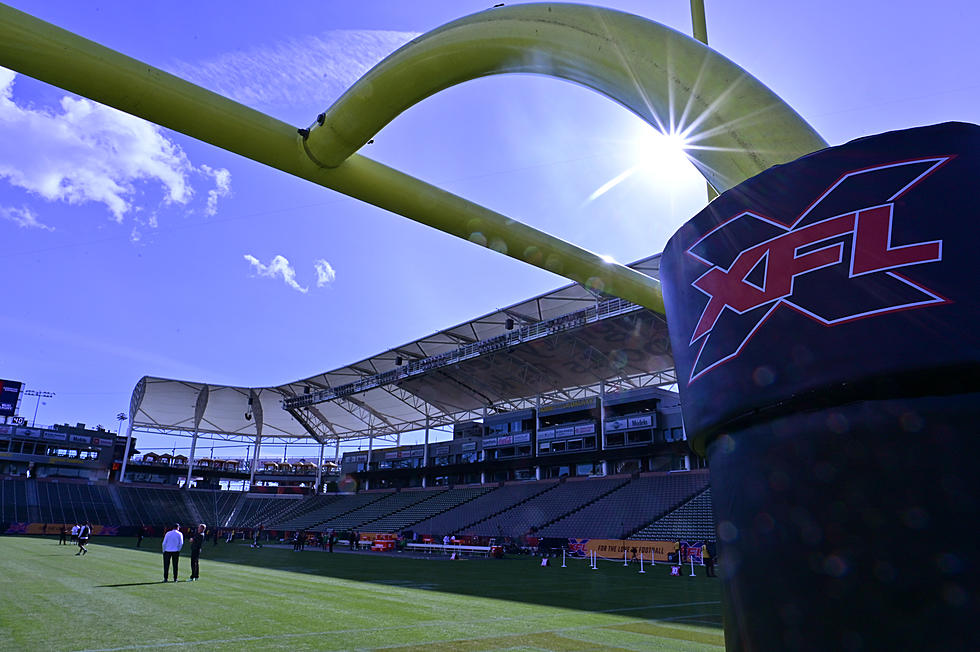 Former Buffalo Bills Playing In the XFL This Weekend
Getty Images
Don't be sad football fans.  Football is coming back this weekend.  Kind of.  The XFL is back for the first time in years.
It's not quite the same as the NFL.  The stars aren't as big.  The games aren't quite as publicized and flashy.  But if you hate the period of time after the Super Bowl and before the draft because you don't get to watch any actual football being played, you're in luck.  The XFL is coming back and the season starts this weekend.
It's been three years since the XFL has played a game.  It was set to come back in the middle of the pandemic and obviously, that put a bit of a wrench in their plans.  It was purchased in August 2020 by Dwayne "the Rock" Johnson and his ex-wife and long-time business partner Dany Garcia.  They're hoping to not just be another football league but to take football as we know it, and make it better.
You may notice the name in that quote above if you're a Bills or Sabres fan.  Yes, that's the same Russ Brandon that used to be the General manager of the Buffalo Bills and the Buffalo Sabres for 21 years.
And that's just one of many connections to the Buffalo Bills in the XFL.  A couple months ago I told you that one of the former quarterbacks for the Bills would be making the transition from the NFL to the XFL.  In November, AJ McCarron was chosen to be the quarterback of the St. Louis Battlehawks.
"He has seven years of NFL experience as a starting and backup quarterback. Unfortunately, A.J. battled through several injuries during that time which limited him from playing additional games. I feel like his time is now. A.J. will bring a very high football IQ, great leadership qualities, and invaluable experience to the St. Louis Battlehawks team." - St. Louis Battlehawks head coach Anthony Becht
And he's not alone.  There are others who used to wear the Bills red, white, and blue that will be sporting colors for their XFL teams now too.  Some of them were only here for a short time but they were here.
Former Buffalo Bills That Are Now Playing In The XFL
Quiz: Did This Guy play for the Bills?
QUIZ - Can You Name These 25 Buffalo Bills Players?
Alright...Bills Football is here. How big of a fan are you? Can you name of 25 of these Buffalo Bills players?