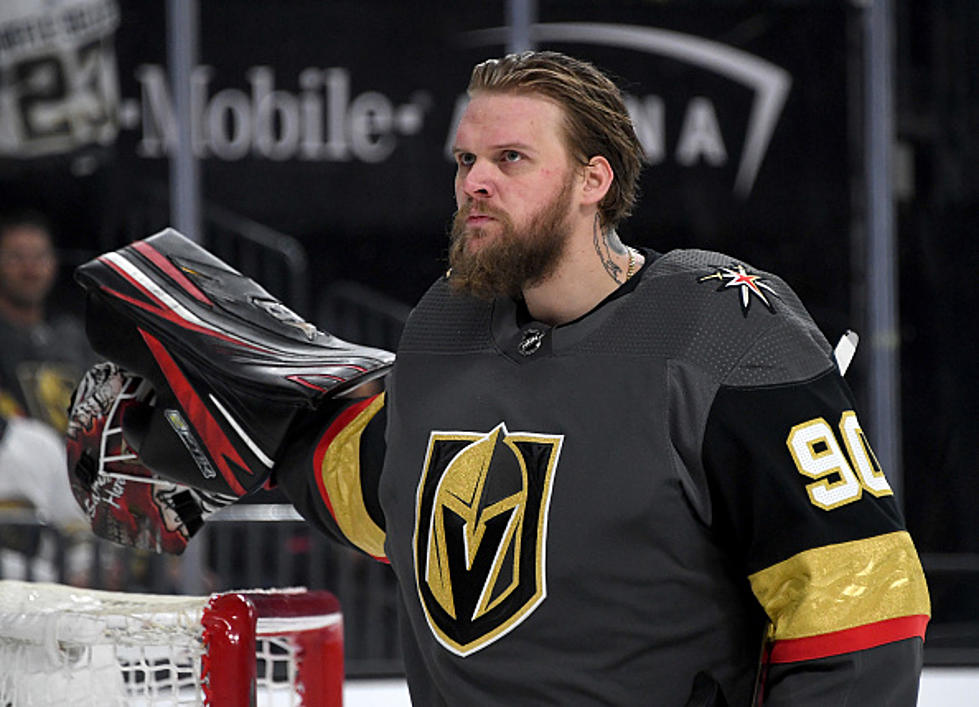 Former Sabres Goalie Has Strong Comments How Team Has Treated Jack Eichel [TWEET]
Getty Images
The Buffalo Sabres kick off their regular season on Thursday, October 14th against the Montreal Canadiens at KeyBank Center.
Most fans and analysts are predicting the Sabres to be one of the worst teams in the NHL, once again, and the situation with Sabres now former captain, Jack Eichel has not resolved itself.
Eichel failed is training camp physical with a neck injury he sustained last season and is at odds with the Sabres over both a trade out of Buffalo and with what type of surgery to get: either the artificial disc replacement or the disc fusion.
The fusion surgery is what the Sabres medical staff wants, while Eichel and his doctors want the artificial disc replacement surgery. The bad blood is no secret at this point and Sabres general manager Kevyn Adams announced recently that Eichel is no longer the captain of the Sabres.
Former Sabres goaltender Robin Lehner is making headlines in the NHL. He spent much of this weekend tweeting out criticism over how the league and teams handle injuries and the danger of it. He also tweeted about the Eichel situation with his former team, and is not a fan of what the franchise is doing with Eichel.
Lehner also talked about Sabres fans and how some criticism he received in Buffalo was warranted and some was not.
He also joked about the criticism Sabres fans had about how he wasn't good at shootouts while in Buffalo.
According to Elliotte Friedman, the NHL has reached out to Lehner about is he would like to be interviewed by the NHL regarding his comments.
Lehner has had a long history of speaking his mind and has dealt with many injuries. His experience with it should make the NHL take notice of what he's trying to say. This might be a spark to change how the league and teams treat and handle injuries.
Buffalo Sabres Captains Since 2000
Buffalo Sabres Goalie Masks
ALSO: Former Minnesota Twins All-Star's Home for Sale - Complete With Brewery
CHECK IT OUT: 100 sports records and the stories behind them