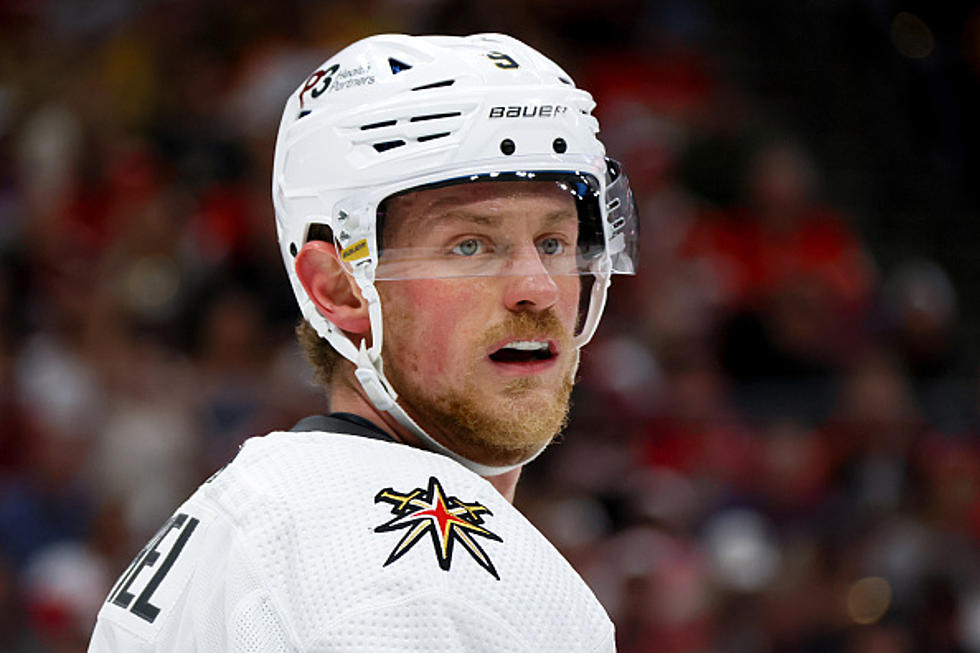 Jack Eichel Worked in a Fast Food Drive-Thru This Week
Getty Images
The Buffalo sports vibe is much better now than it was a year ago and even more well off than what it was several years ago, when neither the Bills or Sabres were good.
The Bills have now made the playoffs the last four seasons and five of the past six. The Sabres are in the midst of a 12-year playoff drought, tied for the longest in the four major sports, but are on the rise and missed the postseason by just two points in 2023.
Remember the summer and fall of 2021? It was basically non-stop Jack Eichel talk here in Buffalo.
Eichel famously asked for a trade out of Buffalo and things got fairly ugly between Eichel and the team, as they disagreed which type of neck surgery he should get. Eichel was eventually stripped of his captaincy and shipped out of Buffalo to the Vegas Golden Knights. The Sabres got Alex Tuch, Peyton Krebs and what turned into first-rounder Noah Ostlund.
The Buffalo fanbase mostly sided with Eichel, until he returned in March of 2022 and had some words for the fanbase postgame. He took shots at Sabres fans for saying they were louder booing him than they were in his seven years in Buffalo...that postgame interview is what set Sabres fans off; which made Eichel public enemy number-one in sports.
Eichel won the Stanley Cup with the Golden Knights this past Tuesday, as they beat a beat-up Florida Panthers team in five games. It was probably the least entertaining Stanley Cup Final in the last two decades.
Just two days after winning the cup, Eichel was working in fast food. No, really.
He spent the day at a Raising Cane's drive-thru in Vegas.
Raising Cane's has done this with sports stars and other celebrities.
Eichel winning the cup is fine, they played well in the playoffs. However, he had to be traded off of the Sabres. Buffalonians would do the trade again 100 times out of 100.
Price Drop On Jack Eichel's Former Buffalo Home
Price drops on former Sabres captain Jack Eichel's
Buffalo home
.
Top 10 Most Underrated Buffalo Sabres of All-Time
22 Famous Buffalo Sports Phrases Every Die-Hard Bills and Sabres Fan Knows
Being a sports fan in Buffalo is sometimes like knowing a different language. Here are 22 of our favorite Buffalo sports phrases you already know if you're a huge fan! And if you're new here, here's how to catch up.