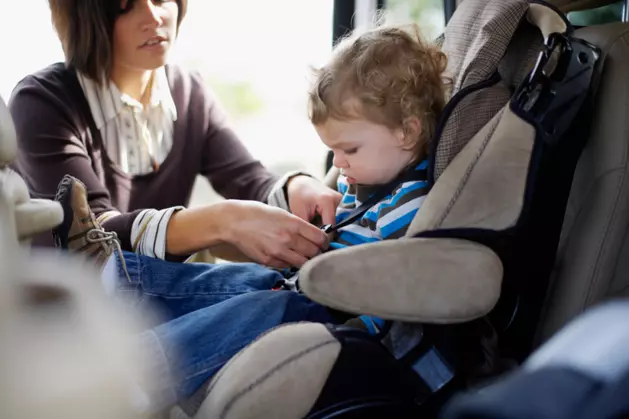 Free Car Seat Check This Weekend In West Seneca
Fuse
It seems like it should be a pretty simple thing to install a car seat safely.  With it being as important as it is, it's surprising how often it's done incorrectly.
According to the CDC, "663 children ages 12 years and younger died as occupants in motor vehicle crashes during 2015, and more than 121,350 were injured in 2014."
Many of those deaths could have been prevented if the child was buckled safely in a correctly installed car seat.
In order to make sure your car seat is as safe as it can be for your children, the Erie County Sherriff's office will be holding a free car seat safety check this Saturday, September 15 from 9a-2p.
It will be held at St. John's Evangelical Lutheran Church at 3512 Clinton St. in West Seneca.
The deputies will check car seats for proper installation as well as for any cracks and broken fasteners. Deputies will also answer questions about which car seat is the correct seat for your little one.
If you have the wrong car seat for your little one, Target has a "trade in" promotion going on now.  You can make sure you save money while keeping your child as safe as possible.