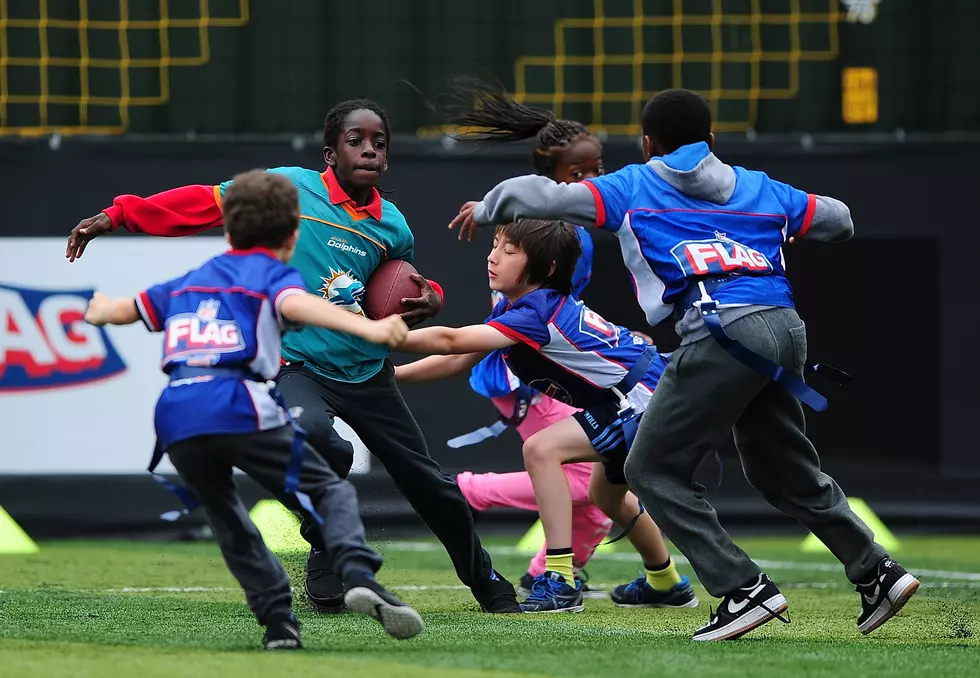 Free Football Camp Coming To Bills Stadium This Month
Getty Images
For the second year in a roll, a family-friendly free football camp is coming to Buffalo.
Feel Good Mornings With Dave Fields Mon-Fri 6am-10am
USA Football announced they have teamed up with Blitz and the Buffalo Bills to provide a day full of football fun at the home of the Bills, Highmark Stadium.
The event will take place on June 26th from Noon until 4:30 pm. The event is free but you do have to sign up and register. Register HERE. All registrations will be first come first served based on the capacity of the event.
Here is what you can expect at the event:
Learn Some Skills at First Down Clinics
Measure Up at the Combine Corner
Play Yard Games and Bounce in Inflatables
Snap Some Selfies in Sweet Helmets
Fun youth flag clinics
USA Football giveaways
40-yard dash and obstacle course
Football-themed inflatables
Tailgate yard games
Photo booth, DJ, music, face painting
The event is made for kids who have and don't have any football experience. There will also be events for the parents as well as vendors and food trucks.
This is the second year the event has been held at Highmark Stadium. Last year over 350 kids and parents enjoyed an afternoon of free football and were excited to meet the guest speaker former Buffalo Bills Eric Moulds.
There is no word yet on who will be the special guest this year at the clinic.
There is also a special clinic for youth football coaches that will happen at the same time. You can sign up for the coach's clinic HERE.
Predicting How Many Wins For The Buffalo Bills
The Buffalo Bills schedule has been officially released and how is the perfect time to predict how well the team will do this upcoming season.
Bills Players Who Could Be Surprise Training Camp Cuts
Here are five players who could be "surprise" training camp releases in 2022.
Every Buffalo Bills Starting Quarterback Since Jim Kelly Retired
Just how many different quarterbacks has Buffalo had since Jim Kelly retired in 1997? A lot! Here are all of them.