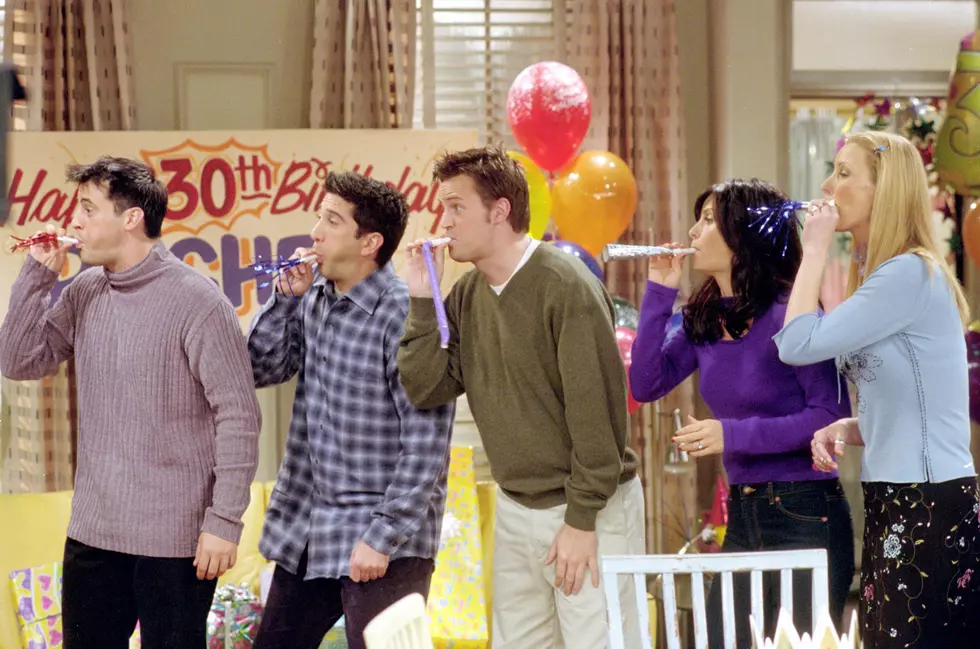 'Friends' Inspired Cookbook Coming Soon
Getty Images
It's the one with all the recipes.
Enter your number to get our free mobile app
Good news quarantine cooks, if you're getting bored with both what you're making in the kitchen and watching on HBO Max ("Friends" official new home as of May 27), you can combine the two with the new Friends cookbook.
Buzzfeed reports the cookbook contains over 90 recipes, including Ross's Moist Maker, Phoebe's grandmother's cookies, and Rachel's English trifle (which, if prepared correctly should taste like feet).
The cookbook will be released on the 26th anniversary of the show, on September 26, and is available for pre-order on Amazon here.
While the planned reunion special is on hold due to coronavirus, the switch to HBO Max as the exclusive streaming platform for Friends is still on schedule.
Tom's Guide reports HBO Max will charge $14.99 a month for its subscription, putting it in the higher-priced streaming options (Netflix's most basic plan is only $9 a month).
In addition to "Friends," HBO Max includes everything regular HBO has, as well as access to its back-catalog of original series.
10 Old Fisher Price Toys That Are a Blast From The Past