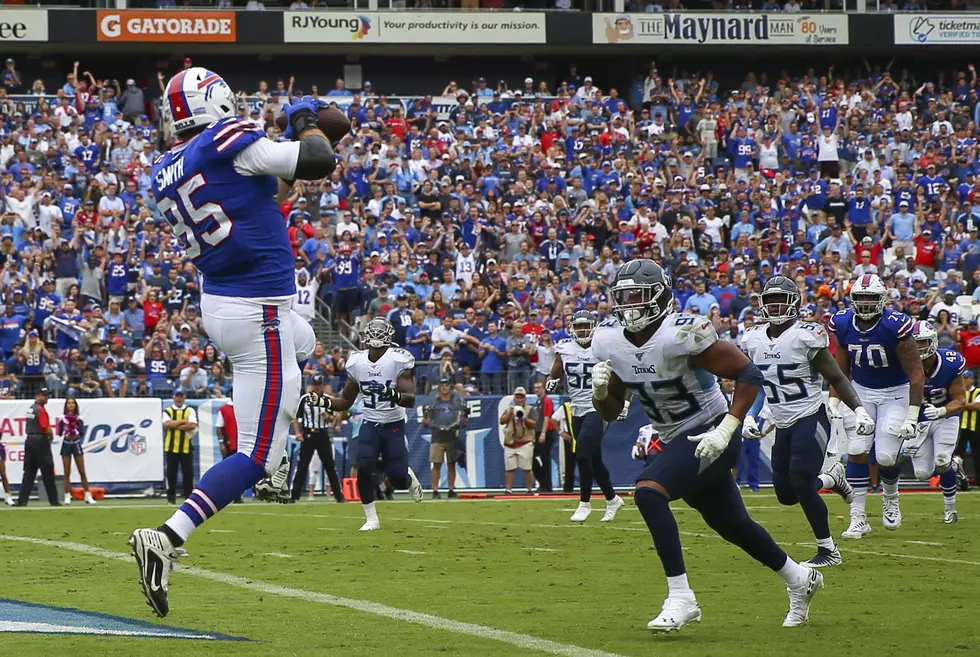 Good News About Bills Game This Sunday In Nashville
Getty Images
It looks like the Buffalo Bills game this Sunday in Nashville against the Tennesee Titans got some good news this morning.
Enter your number to get our free mobile app
The Titans had postponed last week's game against Pittsburgh after several players and staff members tested positive for COVID-19. The league had the Titans shut-down their facilities and send all the players and staff home for the week.
Now this week, as the Bills are set to travel to Nashville for the game, the league and both teams got some good news.
According to a Tweet from John Glennon who is a sports reporter in Nashville who covers the Titans, the team has had no new positive cases so far this week.
Also according to his Tweet, it looks like the Titans' practice facility will also re-open tomorrow giving the team a chance to practice.
That means since the league already moved last week's game to the Titans' bye week, they would want to play the Buffalo game on the already scheduled day, which is this Sunday.
The Bills are hoping to continues their winning ways after starting the season 4-0 for the first time since 2008.
Buffalo Bills Top 10 All-Time Winningest QBs