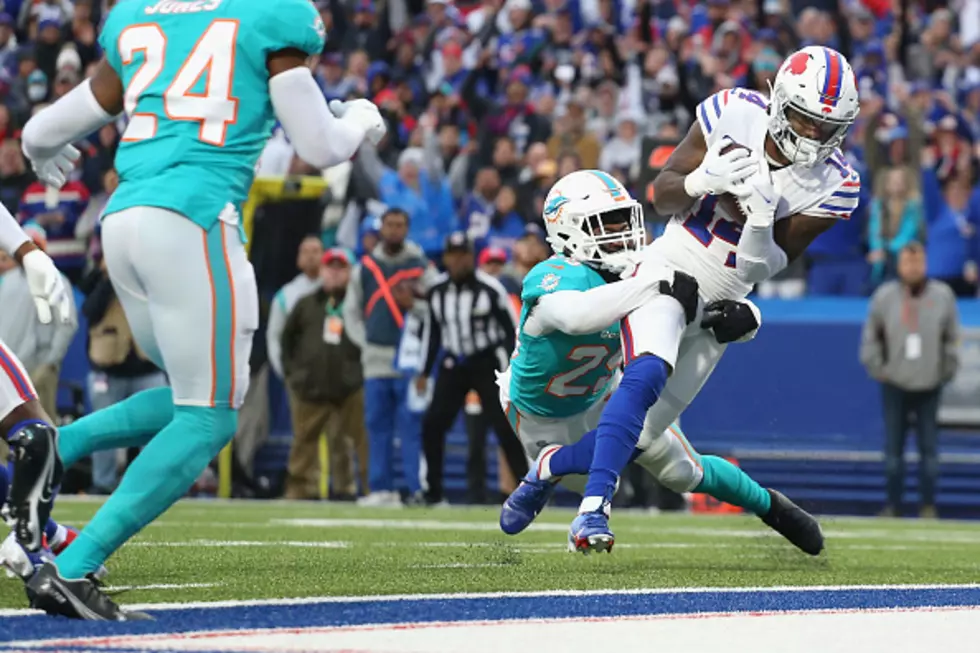 Bills Fans Can Win Tickets to Dolphins Game by Helping Hamburg
Getty Images
For some people in Western New York, life is back to normal as they head home from work or go to the grocery store.
However, the historic lake effect snowstorm aftermath is far from over for residents in South Buffalo, Lackawanna, Hamburg and other areas just south of downtown.
Crews continue to clear out snow in Western New York and there are still people who have not been able to leave their homes since Thursday evening when the storm started. That's especially the case in South Buffalo, Lovejoy and Kaisertown, as the travel band south of William Street in the City of Buffalo remains as of 2 pm.
While Hamburg is in a travel advisory now, not a ban, residents are still having a tough time getting down certain neighborhood streets.
Fire hydrants are also still buried in snow and the Hamburg Volunteer Fire Department is coming up with a contest to help get those fire hydrants clear of lake effect snow.
According to their Facebook page, the Hamburg Volunteer Fire Department is having a fire hydrant clearing contest.
The winner gets tickets to the Buffalo Bills home game at Highmark Stadium against AFC East rival, Miami Dolphins.
Rules are simple.
People are asked to find a fire hydrant in the Hamburg fire district. Take a photo/selfie of the hydrant covered in snow. Clear the snow. Then take a photo/selfie of the newly-cleaned hydrant. Then post both photos, with location, in the comments.
The Hamburg Volunteer Fire Department is fully aware some people may try and cheat; posting with a fire hydrant that was already cleared; they will disqualify those who attempt that.
The content goes until Thanksgiving, when a winner will be drawn.
How cool is that? What an amazing way to have people help the community with a great prize opportunity at stake.
Southtowns Lake Effect Snow Pictures
77" In 48 Hours - A Look At WNY's Record Breaking Lake Effect Snowstorm
The wet and heavy lake effect snowstorm pelted the area, making traveling impossible. Flights were canceled at Buffalo-Niagara Airport, causing headaches for travelers heading into the Thanksgiving holiday week. Driving bans are in effect in multiple WNY counties, making it illegal for employers to require their workers to commute.
Here's some snapshots of what it looks like on the ground: