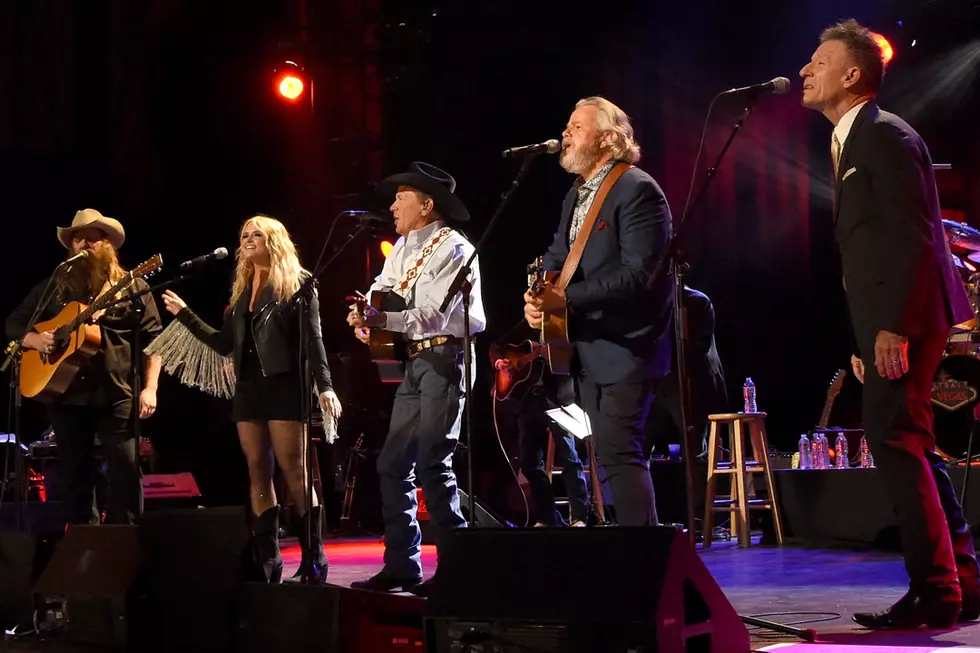 Hand in Hand Benefit Pulls in Whopping $44 Million for Hurricane Victims
Rick Diamond/Hand in Hand, Getty Images
Americans truly stepped up for the Hand in Hand benefit concert on Tuesday night (Sept. 12), donating a total of $44 million during the one-hour broadcast, based on early figures from ABC News.
The telethon took over four major networks, with celebrities from all walks of life donating their time to help bring in relief funds for the thousands of people affected by Hurricane Harvey and Hurricane Irma in Texas, Florida and across the Caribbean Islands. Country music played a big role in the telethon, with the Nashville portion taking place at the historic Grand Ole Opry.
Blake Shelton and Usher sang a duet of "Stand by Me," while Brad Paisley, Darius Rucker, Demi Lovato and CeCe Winans united for a moving performance of the Beatles' classic, "With a Little Help from My Friends." Tim McGraw and Faith Hill also made an appearance, reminding viewers of the overwhelming flood the Opry endured in 2010. Luke Bryan did his part by answering phones to take donations.
Miranda Lambert Rolls up Her Sleeves Up for Hurricane Relief
Meanwhile, George Strait and his all-star lineup of Miranda Lambert, Chris Stapleton, Lyle Lovett and Robert Earl Keen took over the Majestic Theatre in San Antonio, closing out the telethon with back-to-back performances of "If It Wasn't for Texas" and "I Believe."
But the work of the country music community is just beginning. Bryan has stepped up to donate the proceeds from his upcoming Houston tour date on Sept. 22 to a local nonprofit, Houston Community Fund. He's also invited Hurricane Harvey first responders to the show, free of charge.
Billboard reports that the storms have caused roughly $200 billion in damage, with severe destruction caused to millions vehicle and homes. Texans like Lambert and RaeLynn have been on the ground in their home state, with Lambert continuing to work with her MuttNation Foundation to rescue dogs displaced by the devastating storm. Willie Nelson was just announced to headline another benefit — Harvey Can't Mess With Texas: A Benefit Concert for Hurricane Harvey Relief — on Sept. 22 with Paul Simon, James Taylor, Bonnie Raitt and more major stars appearing.
Country Singers Send Thoughts and Prayers to Texas
We Promise You've Never Seen a Cover Quite Like This!