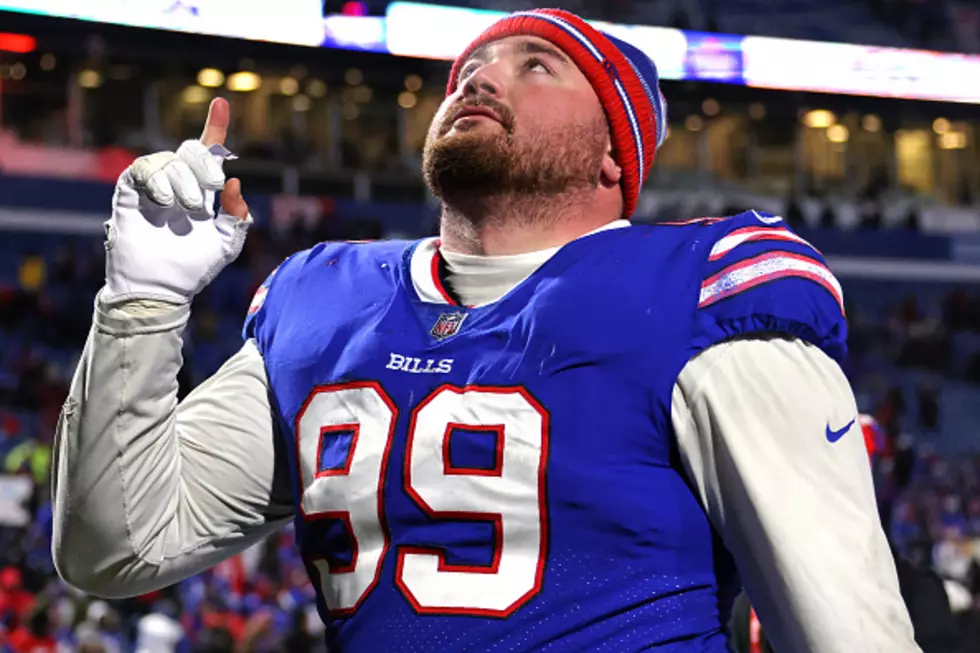 Harrison Phillips Does Amazing Act for Hamlin's Family, ICU Staff
Getty Images
The Buffalo community, the Bills, the NFL and the entire country continues to pray and think about Bills' safety Damar Hamlin.
Hamlin remains in the ICU and listed in critical condition, although his family gave a promising update to ESPN reporter Coley Harvey.
Doctors and nurses got readings they were looking for during the overnight and that while specifics cannot be made at this time, progress was being made.
Many professional sporting stadiums were lit red, white and blue in support of Hamlin and the Buffalo Bills on Tuesday night, along with seeing over $6 million in donations to Hamlin's charity; even from numerous pro athletes and teams.
Former Bills defensive tackle Harrison Phillips also made a gesture that is simply amazing.
The current Minnesota Vikings DT bought dinner for Hamlin's family, the Bills staff and the University of Cincinnati Medical Center's ICU doctors and nurses.
He also has set up a special portal through his Harrison's Playmakers charity, which will go towards Hamlin's charity.
Simply incredible.
As of now, the week 18 slate of NFL games is scheduled to go on, as the Bengals and Bills were back at their team facilities on Wednesday. The games are not as important as Hamlin's health, but the league will try and maneuver as to how to handle this delicate situation, as it relates to the schedule.
6 Buffalo Bills Greats That Didn't Look Right In A Different Uniform
Unfortunately, sometimes your favorite player leaves your team and when you see them it just looks weird. Here are five former Buffalo Bill greats that just look weird wearing a different team's jersey.
Bills Mafia's Wishlist For The New Buffalo Stadium
The Bills are building a new stadium and here is a wishlist from Bills Mafia.
22 Famous Buffalo Sports Phrases Every Die-Hard Bills and Sabres Fan Knows
Being a sports fan in Buffalo is sometimes like knowing a different language. Here are 22 of our favorite Buffalo sports phrases you already know if you're a huge fan! And if you're new here, here's how to catch up.