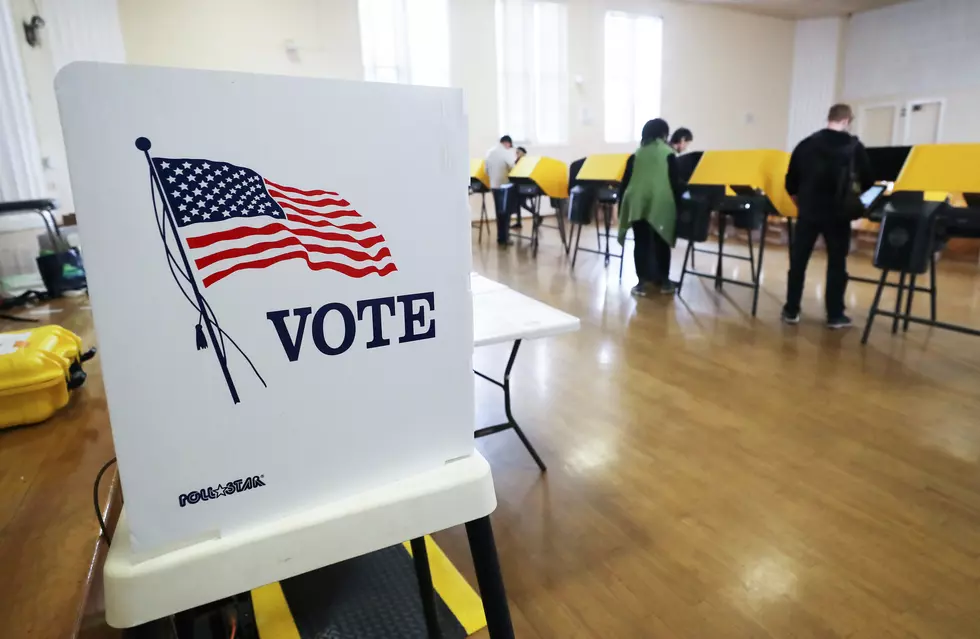 Here Is How You Can Watch The Last Buffalo Mayoral Debate
(Photo by Mario Tama/Getty Images)
The mayoral race in Buffalo has been steadily heating up, and this last week before Election Day is known as crunch time.
Buffalo mayoral candidates include India Walton, the democratic primary winner, and Byron Brown, the incumbent running a write-in campaign, and the other write-in candidate, Benjamin Carlisle, will take the debate stage at 9:15 am on Wednesday. 
Not only is the election heating up for the candidates, but voters are taking matters into their own hands, including former County Legislator Betty Jean Grant.
Grant shared a video of what she called "voter intimidation," adding a video description that read: 
"The woman in the blue jacket is a private citizen who is being allowed by the polling inspectors to compromise the voting process. Why is she being allowed to tell a voter who to vote for? Why is she having contact with voters if she is not voting or she has finished voting. Why is she still in the room? She does not work for the Board of Elections. This is voter intimidation!"
Grant has since been issued a letter by the Erie County Democratic Committee Chairman Jeremy Zellner, stating that she's not able to come within 100 feet of any polling sites. 
It's important to have your own informed decision about who you are voting for, and that's what makes this debate so important. 
It was unclear whether or not there would be a complete debate this Wednesday because Walton initially declined the invitation to debate Mayor Brown on television. That debate would have occurred three weeks ago, but it has now been adjusted to the given date Oct. 27 due to a late confirmation from the Walton campaign on Oct. 22 that Walton is prepared to debate with Brown and Carlisle. 
After the mayoral debate, there will be 6 days before the Nov. 2 election, but you can vote now if you choose to do early voting. 
The debate will be held at St. Joseph's Collegiate Institute and monitored by the AP Government teacher Ted Lina. The questions will be written and asked by St. Joe's AP Government students and members from the Equity and Justice Club. 
The debate is closed to the public, but you can watch it with our friends at Channel 4 on News 4 and WIVB.com.
Do You Know The Many Nicknames of Buffalo New York?
Buffalo is known by a lot of names, but did you know the city has 7 official nicknames?
Things People Are Having A Hard Time Finding In Stock In WNY
7 Very Buffalo Names Facebook Can Change To
Facebook announced that it is changing its name. If the founders were from Buffalo, here are some names they would change it to.