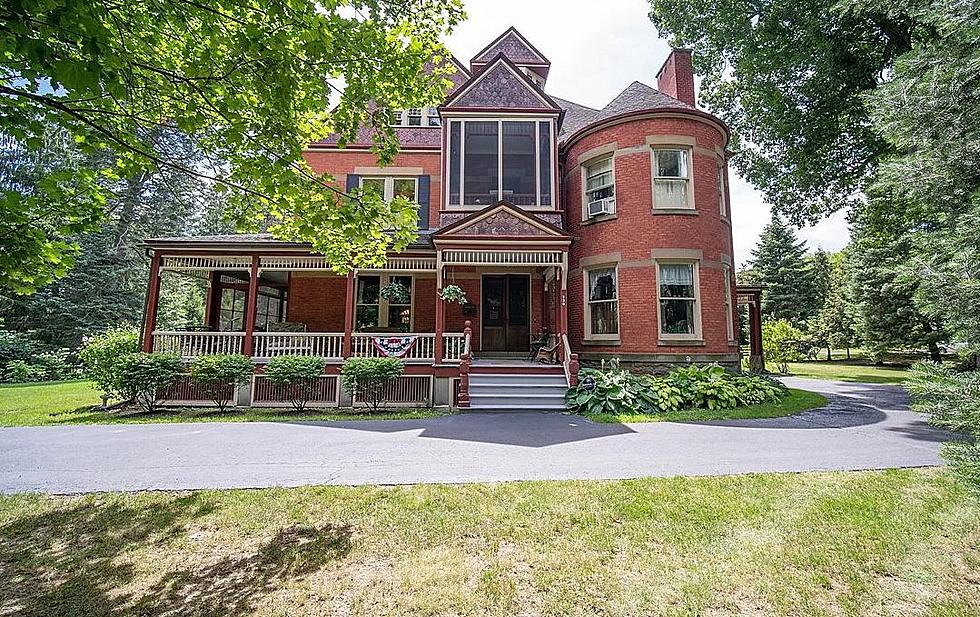 140-Year-Old Home for Sale for $1.2 Million in Western New York
Credit: Zillow
There's a lot of history in the Buffalo region. You may know that back in the 1800's and into the early 1900's, Buffalo was a booming city, with plenty of prosperous suburbs within an hour.
That all changed by the 1960's and 1970's, and Buffalo soon became known as a rustbelt city who had glory days behind it. Thankfully, Buffalo has been back on the rise over the last decade but what's cool is in the city and all through the Western New York region, that rich history still remains.
There are quite a few historic homes scattered all through Western New York and one of the most famous east of the city is for sale as of this month.
Listed on Zillow for $1.2 million, his amazing home was built in 1884. It's one year shy of 140 years old.
Called 'The Elms,' this home is a Queen Anne Victoria mansion and built by Andrew J. Warner of Rochester.
It features over 7,000 square feet of space, with five bedrooms and four and a half bathrooms.
There's a library and a piano room. What's also impressive are the six fireplaces that are scattered throughout the home, which speaks to the era it was built in. Any homes that have more than two fireplaces are rare and this mansion has six of them.
The listing states it has great bed and breakfast potential and it's right off the main street in Warsaw, NY, which means it's a walk or short drive away from the downtown area.
Check out some photos below.
140-Year-Old Home for Sale in Western New York at $1.2 Million
This historic home for sale in Western New York is listed for well over one million dollars.
$1.7 Million Mansion in Williamsville is Something from a Movie
Step inside this mansion that is listed for nearly $2 million in Williamsville.
$1.6 Million Home Has Biggest Kitchen in Western New York