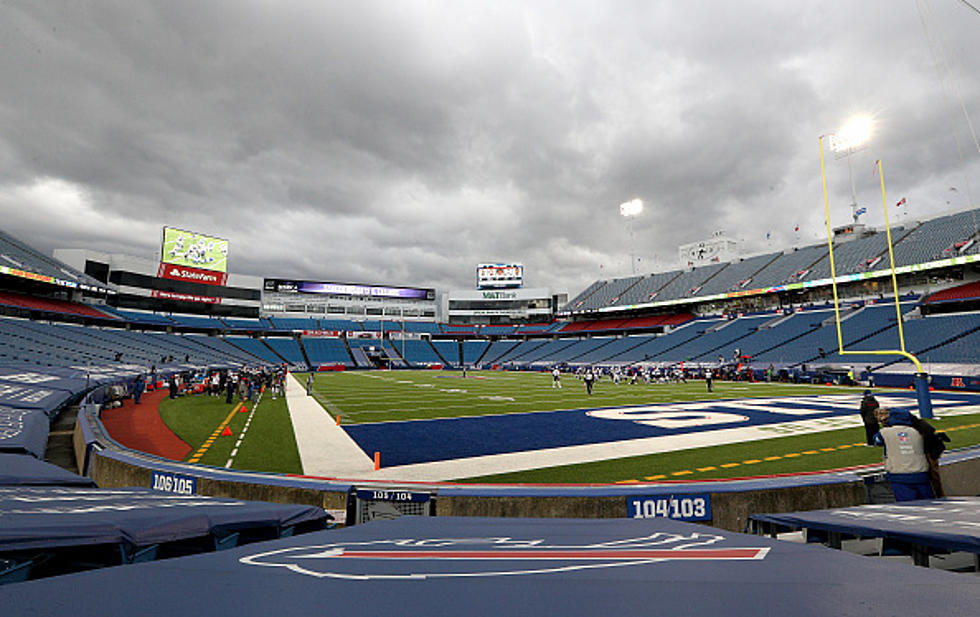 Horrible Weather For The Bills Monday Night Football Game
Getty Images
The Buffalo Bills will play the most important game of their 2021 season tomorrow night against longtime division rival, the New England Patriots.
It's the first time that Monday Night Football has been to Orchard Park since 2018 (against New England) and just the second third time since 2008). The Patriots (8-4) are leading the AFC East by a half-game over the Bills (7-4), but they have not had their bye week yet.
While national sports shows have focused the most on Josh Allen and Mac Jones facing one another and matchups, but here in Buffalo it's been all about the weather that will severely impact the game on Monday at Highmark Stadium in Orchard Park.
There's a High Wind Warning in place for Southern Erie, Chautauqua, and Cattaraugus counties from Sunday night through Monday night, with a High Wind Watch in place for the rest of Western New York, via WIVB.
Winds puck up during the overnight Sunday-into-Monday, with power outages possible. Sustained winds of 25-40 mph with gusts of 60-65 for Monday. As for game time, wind gusts will likely be 40-45 mph, with snow flurries around.
The heavy lake effect snow belts should stay in the southern tier, but quick bursts of lake snow is possible during the game. Accumulations should remain low in Orchard Park for Monday night. Things could change though, as we know better than anyone in Buffalo.
The winds will make tailgating extremely difficult and it will feel like the teens at the game. Kicking field goals and maybe even extra points will be nearly impossible, and the passing game will be a gamble for both teams.
If you're going to the game, wear enough to stay warm and it's unfortunate but the winds will be bad enough to wreak havoc on the game. Not to mention the slickness caused by a coating of snow.
29 Things That Make Buffalonians Happy
What Makes Buffalonians Happy
The Top 30 Beef on Weck Restaurants In WNY
The 30 best places for beef on weck in Western New York.
$2 Million Lakefront WNY Home Looks Like a Movie Set Inside
This amazing
$2 million home
in Clarence has marble and glass interior with a Hollywood movie like atmosphere.