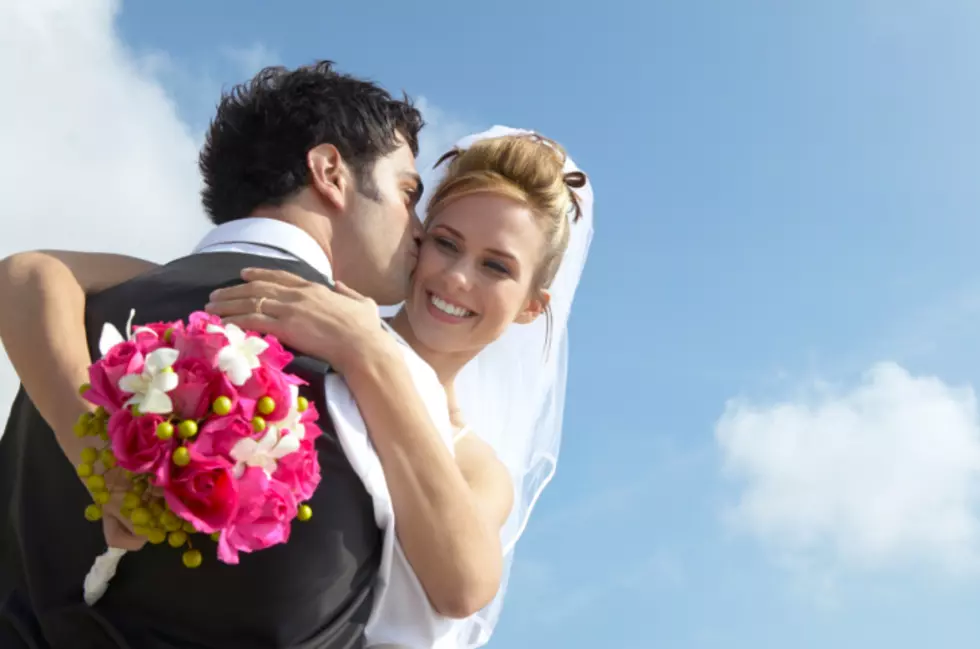 Huge Vow Renewal In Niagara Falls
Townsquare Media
Hundreds turned out Saturday night at Seneca Niagara Casino and Resort for an attempt at breaking the world record for largest vow renewal ceremony.  Couples from all over the world were there.  Some couples had been married just a few months, others had been married 30, 40 and even 50 year or more.  When they heard about the attempt at a world record they wanted to be a part of it.
And so on a drizzly, sometimes rainy day they were there to recommit their vows to each other.  Some came dressed in wedding gowns and tuxedos, some were more casual.  Some couples invested in new wedding bands for the occasion.
When all the numbers were tabulated the attempt at setting the Guinness Book of World Records for largest vow renewal ceremony came short.  Officials were expecting 1700 couples, but maybe it was the dreary day.  Maybe the goal had been too lofty, but in the end it didn't matter for the couples who came to participate.  Many said it was a fun event to be a part of and more importantly to recommit themselves to their best friend.
Former Buffalo Bill and Pro Football Hall of Fame defensive end Bruce Smith was the celebrity officiant for the event.  And the vow renewal was simple and sweet: " I pledge to you a renewing of our love now and forever."