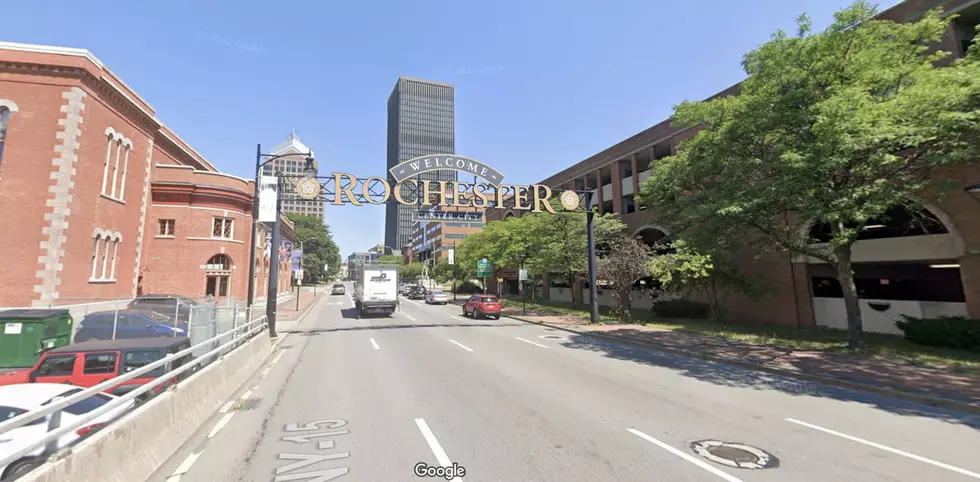 Rochester, NY Puts In Its Bid For AFC Championship Neutral Site
Google Maps
Now that we officially know what teams are going into the playoffs for the NFL, it's time for us to start planning for the possibility that the NFL's AFC championship game will need to be played at a neutral location.
There are so many questions that come up about that possibility:
What date and time?
Who gets to be considered the home and away teams?
and of course, what city actually gets to host the AFC championship game?
These are some of the questions that are coming up as the NFL and the various teams get ready for the playoffs. And this all only matters if the AFC Championship ends up being played with certain teams.
There is one thing that is for sure, cities across the country have started jockeying to be the host, including one city that I'm not sure many people expected to throw their hat into contention.
While there has been some speculation that Pittsburgh could be chosen to be the neutral site, Rochester seems to be making a case for it to be in the mix.
The Rochester Red Wings have offered their home in downtown Rochester, Innovative Field, to the NFL in case the need for a neutral site is needed, and well, since Rochester isn't Buffalo, it could work right?
Innovative Field, which was originally known as Frontier Field, was built in 1994 and is big enough to host a football game. It has hosted plenty of other sports like soccer and high school football.
I think this could be a viable neutral site for the Bills should they need to take a trip.
Bills Mafia Show Love For Damar Hamlin Before Game [PHOTOS]
Bills Mafia came out in amazing support of Bills Safety Damar Hamlin before Sunday's home game.
The Top Folding Tables For The Bills Mafia To Jump On
In order to have the best tailgates this year, you have to be ready with the highest quality equipment
Buffalo Blizzard of 2022
Various Photos from around Buffalo and Western New York during and after Winter Storm Elliott brought a cyclone bomb to the area.