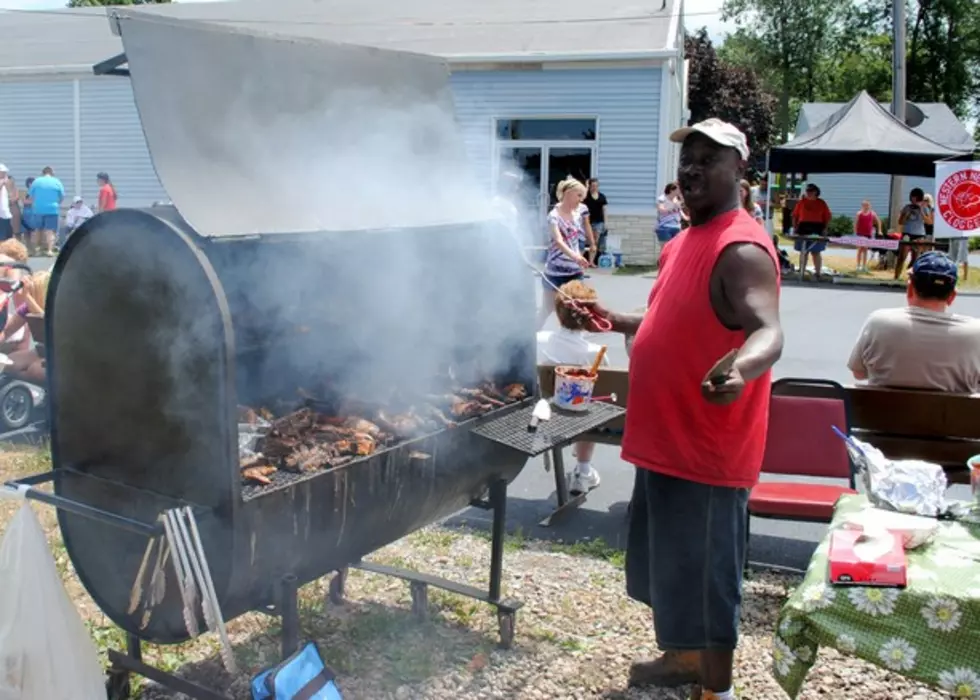 Top 4 Ways To Know Summer Has Unofficially Arrived In Buffalo
WYRK
For lots of people Memorial Day Weekend is the unofficial start to Summer, but with the fickle weather we have in the 716 sometimes you need another way to figure out when its summertime.
While this year the weather is cooperating with some very nice temperatures and clear sunny skies, that isn't always the case. So what are some sure fire Buffalo ways to know that summer is here to stay in the 716 and that it's finally safe to come outside and play.
I'm sure there are a ton of ways that you can tell, but these here are sure to mark the start to our summer adventures:
The Flamingo Boats Are In The Water At Hoyt Lake In Delaware Park
You know summer is here in the 716 when you're driving along the 198 and you see these big pink flamingos just handing out in Hoyt Lake. The best part about this is that you take these birds out yourself and paddle along the lake for just $15.
You See People Out On The Patio At Teds
While Ted's Hot Dogs 8 locations are open all year long, there is just something about having a Ted's footlong outside in one of their patios and, while Buffalonians are a hearty bunch, you won't typically find us outside eating a hotdog in a blizzard - but one the warm temperatures roll around, it's nearly impossible to find a seat on their patio.
The Erie Basin Marina Is Packed
All of Canalside pretty popular, but there is something special about the Erie Basin Marina - you know when you see hordes of people flocking to the marina that it's a nice day. The marina is great for launching your boat or jet ski, talking a stroll along the Lake Erie and the Buffalo River, or just hanging out to get some ice cream or a bite to eat at The Hatch.
You See Tons Of People At The Local Garden Center
Whether its a national chain like Lowes, Home Depot, or Walmart, or a local shop like the Northtown Garden Center, Urban Roots, or Elbers, you know summer has arrived when all of the plant mom's and dad's are out shopping for their annuals. Now that the weather has turned for the better and we have hopefully seen the last of the chilly temps, its finally the perfect time to do some planting.
What are some other Buffalo Ways to know that summer has unofficially arrived?
Buffalo Porchfest 2023
Thousands of Buffalonians descended upon the Elmwood Village neighborhood in Buffalo to participate in the most popular activities in Western New York. The homegrown music festival known as Porchfest allows local Bands and Musicians to perform right from the porches in the neighborhood for the afternoon while people are able to stroll house to house to be entertained. This year's Porchfest occurred at various locations on Saturday, May 20, 2023.
Micah Hyde's Football Career in Buffalo
Micah Richmond Hyde, born in 1990 in Fostoria, Ohio, was a 5th-round draft pick in the 2013 NFL Draft and played 4 seasons for the Green Bay Packers before signing a free-agent deal with the Buffalo Bills in 2017. Since signing with the Bills, Hyde has achieved career-highs in Tackles, Interceptions, Games Started, and Touchdowns.