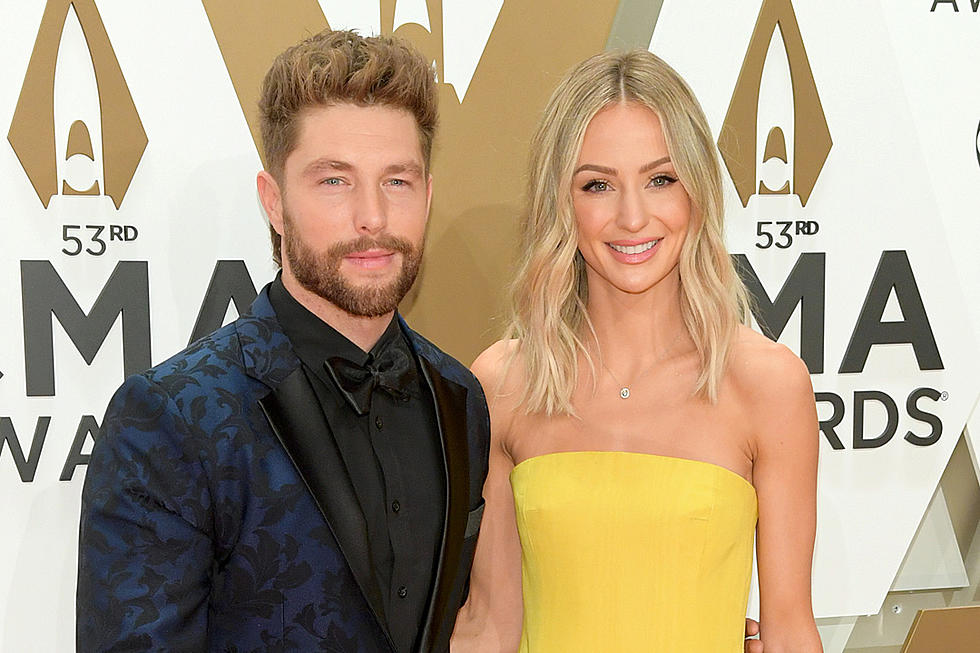 Chris Lane + Wife Lauren Discuss the 'Scary' Virus That Sent Baby Baker to the ER
Jason Kempin, Getty Images
Chris Lane and his wife Lauren are busy parents to two-under-two — that is, two kids under the age of two years old — and all of the ups and downs that life with young children brings, including viral illnesses.
In January, Lane shared that the couple's youngest son, Baker — who was three months old at the time — had an illness that required a trip to the pediatric emergency room, requesting that fans keep the family in their prayers. Now, several weeks later, Baker is feeling much better, and the Lanes shared some details about the experience in an interview with Taste of Country.
Lauren shares that Baker was diagnosed with Respiratory Syncytial Virus (RSV), a common, contagious respiratory virus. While many children who contract RSV experience only mild symptoms, the illness can be dangerous, especially in newborns and infants, according to the Mayo Clinic. Baker likely contracted the illness from his 20-month-old older brother Dutton, Lauren adds.
"Dutton is definitely...I feel like he's at that age where he's starting to pick up things, because everything goes in his mouth still, and he's more active. He's walking around. So there's only so much you can do, as a parent, with personal hygiene," she explains. "So he's definitely been bringing home some stuff.
"Unfortunately, he passed an illness along to Baker recently, RSV," she continues. "Which I know is a very common childhood illness, but can be a little bit scary, especially with babies."
Fortunately, Baker recovered from his illness shortly after his hospital visit, and both boys are now "thriving," according to the Lanes. "We're very, very grateful," Lauren adds.
Managing childhood illnesses is a big part of any parents' life, and it's been a particularly steep learning curve for the Lanes, who were both self-professed germaphobes before their children were born.
"I remember before we had kids, Chris told me his biggest fear about kids, and I thought he was gonna say, you know, the change of lifestyle or just the responsibility in itself. But I remember [him saying], 'My biggest fear about having kids is that they're always sick,'" Lauren recounts.
"We're both hypochondriacs when it comes to sickness," Lane agrees. "But I think having kids has helped me get over that, at this point. Because there ain't nothing you can do. They get everything."
The Lanes aren't the only country star family who faced a bout with RSV. In late 2021, Jimmie Allen's then-newborn daughter Zara was hospitalized with the illness. Allen and his wife Alexis subsequently partnered with Knowing RSV, an initiative that provides informational resources about the illness for parents, and opened up about the ordeal they went through during Zara's illness.
Meet the Country Babies Born in 2022
Many of country music's biggest stars have welcomed new bundles of joy in 2022. Find out which artists have expanded their family or are expecting babies this year.