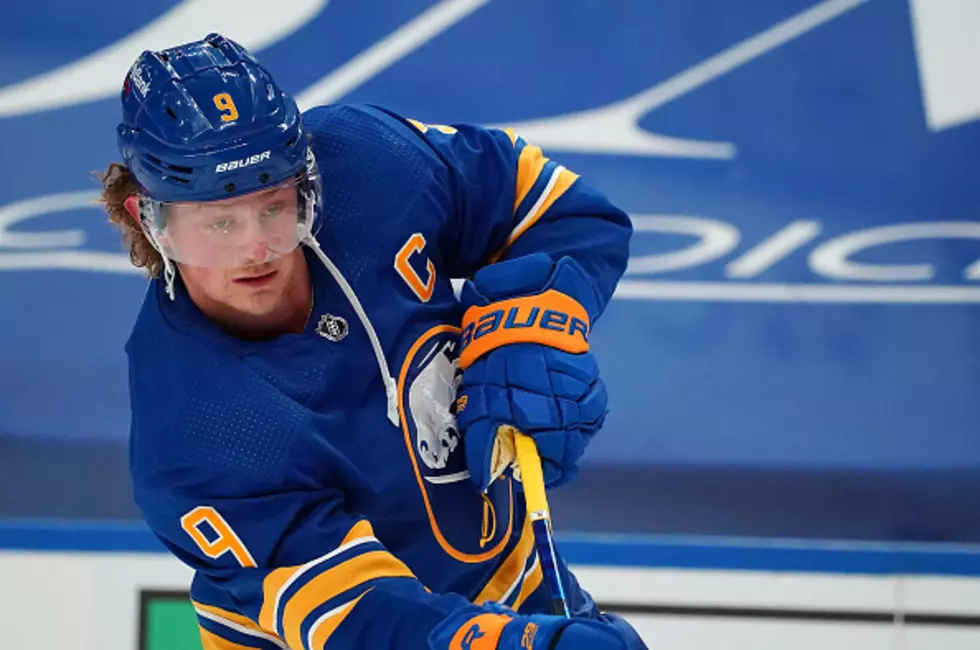 Jack Eichel "Upset" With Sabres and His Quotes Might Mean He's Done With Buffalo
Getty Images
The Buffalo Sabres just had another disappointing season and that's putting it lightly.
The team finished last place in the NHL (again), and now haven't made the playoffs in 10 years. Everything imaginable went awry in 2021, including a lack of scoring, a horrible defense, and injuries held the Sabres back.
One of the key injuries was star captain Jack Eichel, who missed most of the season with a herniated disc in his neck. On Monday, the Sabres held their end-of-season player interviews and the final one on Monday was Eichel. His quotes are now the talk of Sabres fans as his displeasure was very evident.
Eichel said he's upset about the way things have been handled since he's been hurt. That there's been a "disconnect" between him and the Sabres, and he wants to get back to healthy and play next year, "wherever that might be"....
Eichel also told the Buffalo media that his number one interest is himself, which just might speak to how poorly things have gone lately with the Sabres.
As for Eichel's future with the Sabres, that's certainly up in the air, especially after his comments today. He's currently signed through 2026, after signing an 8-year, $80 million contract three years ago. Eichel would need to be traded if he were to leave the Sabres.
The Sabres were a complete disaster this season and one could argue they have been since 2011. It would be reasonable to believe that the franchise needs a rebuild, but chances of players like Eichel, Sam Reinhart and Rasmus Ristolainen would not want to be part of another rebuild.
Prepare for the worst, Sabres fans, especially after what Eichel said on Monday.
Buffalo Sabres Captains Since 2000
Buffalo Sabres Goalie Masks