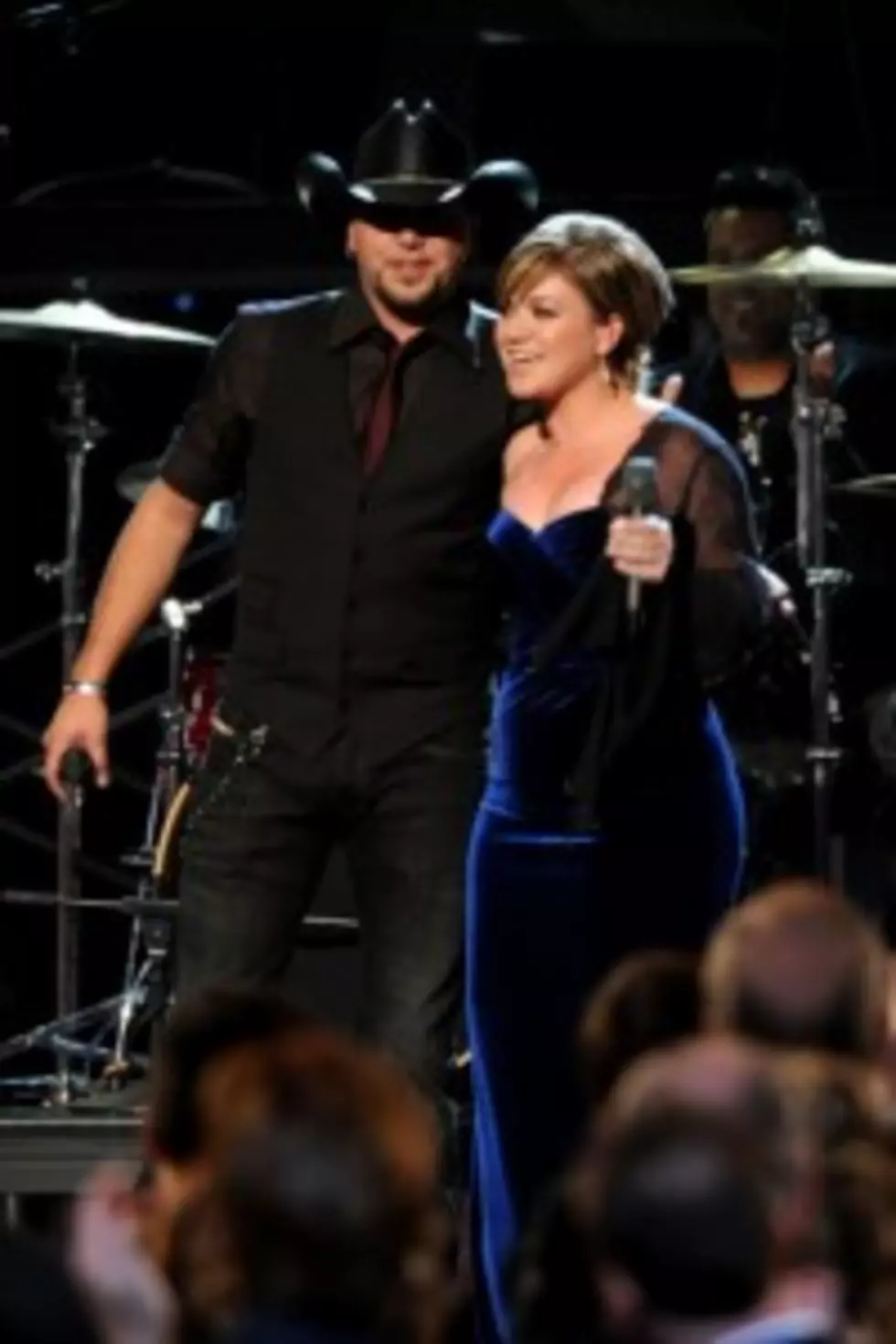 Jason Aldean & Kelly Clarkson Sing Hit on "Ellen"
You know you've hit big time country star status when you get booked to do the talk show circuit.  Jason Aldean has found himself in the spotlight and has been booked to appear with Kelly Clarkson on the Ellen DeGeneres show on Tuesday, February 22nd.  The two haven't sung the song together on TV since last year's CMA awards.  Jason says, "Something happened while we were off for the holidays and that song has just taken off…you can really feel the impact out on the road the minute we play the first note."  The song has taken off so to speak, it has been a top 5 favorite of our WYRK  country club  members ranking number 3 this week.  Here are the top 5 favorite songs ranked by our club member this week. 
You can take our song survey too, sign up to be a wyrk country club  member now.