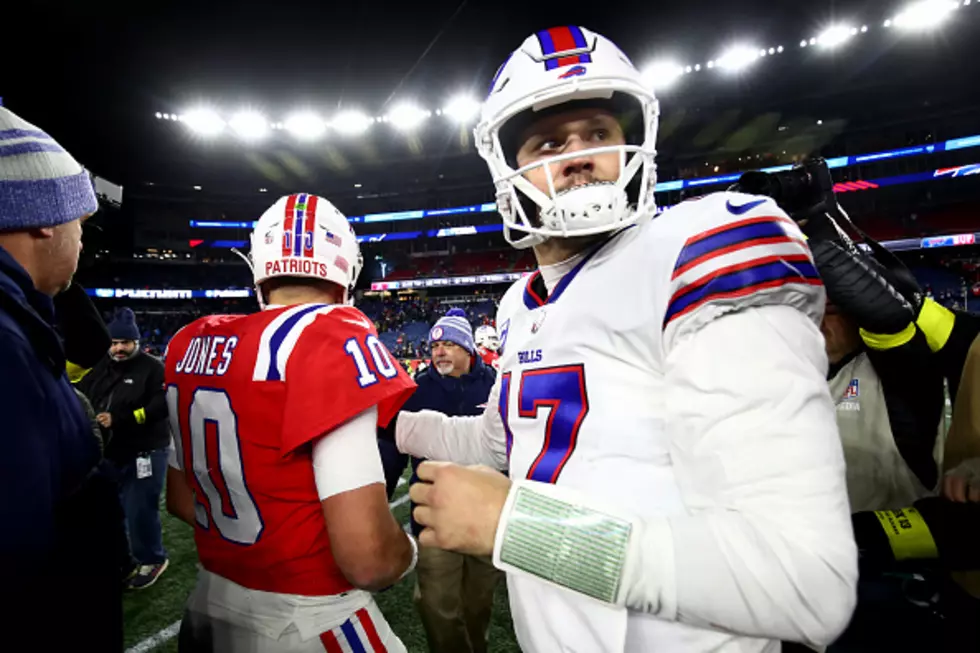 Josh Allen Lighted Shrine Pops Up In Western New York [PHOTO]
Getty Images
There are basically two things that people in Buffalo seem to want to talk about the most; the weather and the Buffalo Bills! Over the last couple of weeks, both have given us some very memorable moments. From 81 inches of snow in Hamburg to the Bills becoming the top seed in the AFC, there is no shortage of things to discuss.
The Buffalo Bills are coming back home to play a divisional rival this Sunday in Orchard Park. The Buffalo Bills and the New York Jets will kickoff at 1pm at Highmark Stadium this weekend on CBS. If your family wants to get in to the Christmas spirit and are big fans of the Buffalo Bills there is a really neat lighting display that has popped up south of Buffalo.
The weather and the Buffalo Bills share a great story from this past snowstorm. The now legendary snowplow operator named "Squirrel" saved the day when he and other neighbors helped Bills quarterback, Josh Allen get out of his driveway. It was a day that m any won't forget and the Bills went on to win!
This lighting display not far from Allen's house has it's own radio frequency and the Bills "Shout" song is on repeat. There is a rotating, digital sign that touts that fact that this family loves their favorite neighbor!
Josh Allen Lighted Shrine
The weather looks decent for this weekend's game and many are also talking about the following weekend already. The NFL has flexed the Bills-Dolphins game to a Saturday night under the lights in Orchard Park.
Amazing Shirts Any Bills Fan Will Love As A Gift
Whatever your style - classic, retro, funny, or chic - these shirts that you can get on Etsy are way better than the basic Bills merch in the team store.
25 Celebrities You Could Meet In Western New York
You have a high likelihood of running into one of these 25 celebrities in Western New York.