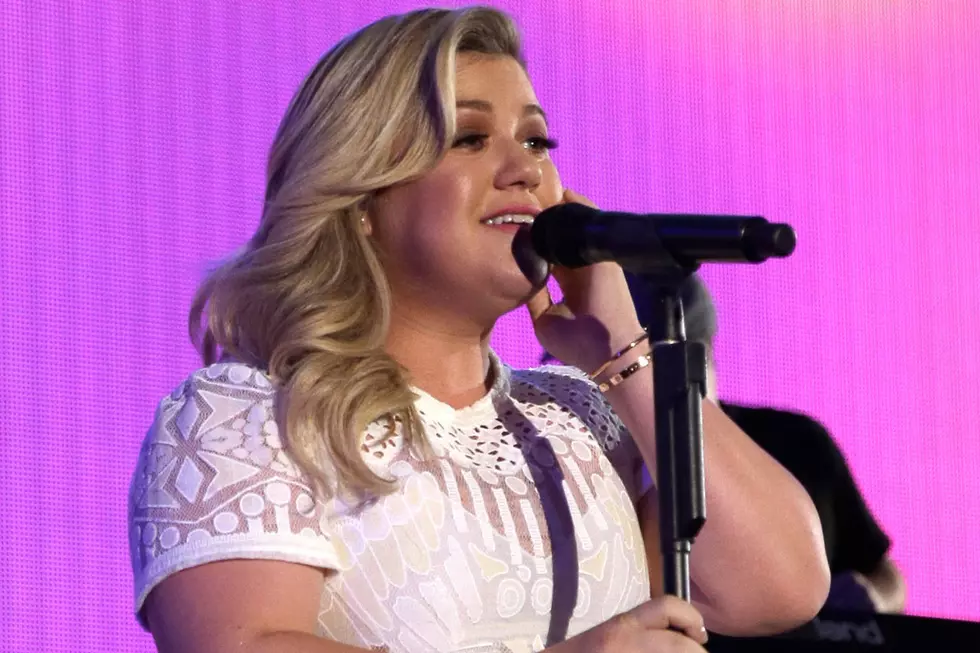 Kelly Clarkson Releases Live Studio Version of 'Piece By Piece' Favorite, 'Tightrope'
Isaac Brekken, Getty Images
Capitalizing on the success of her emotional performance on American Idol last week (February 25), Kelly Clarkson announced she'd be releasing a remixed version of her 2015 album, Piece by Piece.
The album is set for a March 4 release (tomorrow!), but fans can listen to a live studio version of "Tightrope," one of Kelly's favorite songs off the album to perform on tour.
"The remixes of the songs on Piece by Piece have given a fresh spin on the tracks; they give the lyrics such a fun, new life," she said in a statement to Entertainment Weekly, who premiered the song. "I'm so excited for fans to hear our lives version of 'Tightrope' as well. It is one of the most personal on the album and, by far, my favorite to sing on tour!"
The remixed album will also feature the Idol version of the title track, which proved to be a tear-inducing performance that'll likely go down in television history as one of the show's most memorable moments.
See the full track list for the Piece by Piece remix album below, and head over to Entertainment Weekly to listen to the new version of "Tightrope."
1. Piece By Piece (Idol Version)
2. Heartbeat Song (Lenno Remix)
3. Invincible (Vicetone Remix)
4. Someone (Frank Pole Remix)
5. Take You High (Rytmeklubben by Henrik The Artist & Torjus)
6. Let Your Tears Fall (Cutmore Remix)
7. Dance With Me (Young Bombs Remix)
8. Nostalgic (Mighty Mike & Teesa aka Kolaj Remix)
9. Second Wind (Cheat Codes Remix)
10. Tightrope (Tour Version)
See What Artists Looked Like When They Released Their First Album