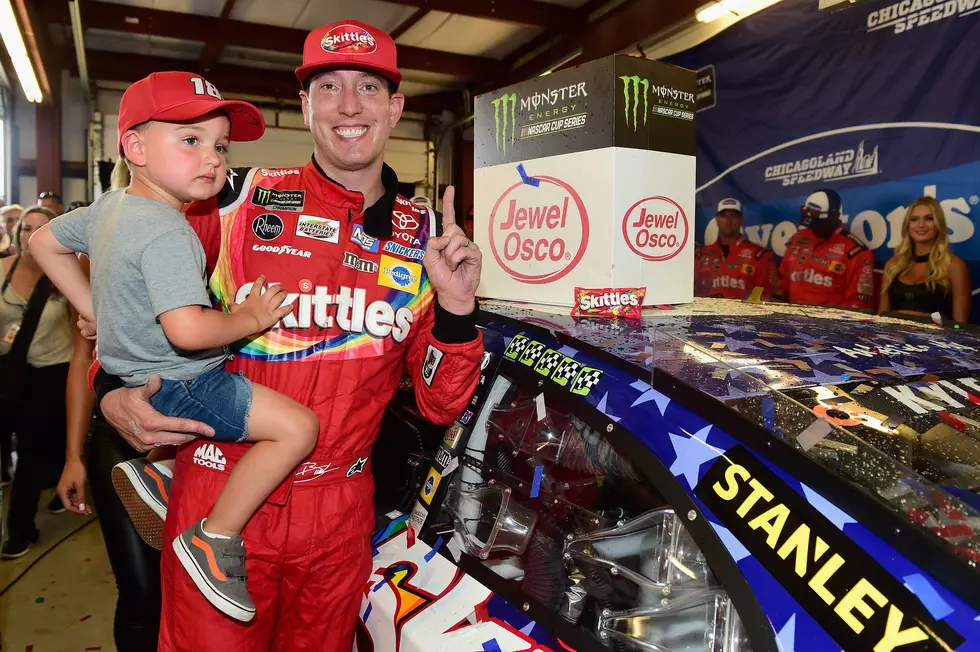 Kyle Busch Battles His Way to His 5th Victory This Season
Kyle Busch's victory at Chicagoland Speedway was his 5th of the season (Getty Images)
Between Kevin Harvick and Kyle Busch they've won 10 of this year's 17 Monster Energy NASCAR Cup races this season.  Busch joined Harvick with his fifth victory of the season by bumping and grinding his way to the finish line Sunday at Chicagoland Speedway.

The key to Busch's win was the great work by his pit crew on the final stop allowing Busch to take the lead from Harvick out of the pits.  That put Busch in control of what looked like a routine win for him until Kyle Larson caught him with three laps to go.  The two exchanged bumps into the wall, but each time they stayed under control with Busch finally powering his way to a 1.85 second victory over Larson.
Harvick came in third.  Martin Truex, Jr. and Clint Bowyer completed the Top 5.
Aric Almirola had the hot car in the early going and won the First Stage of the race.  Harvick won Stage 2.  Then it was time for Busch to take over and win a race he failed to score a single point during the first two stages.  The guy knows how to win races.
Kyle Busch now has won 48 career races for 14th place all-time, one victory behind Tony Stewart.
It's night time racing next Saturday at Daytona Speedway for the Coke Zero Sugar 400.