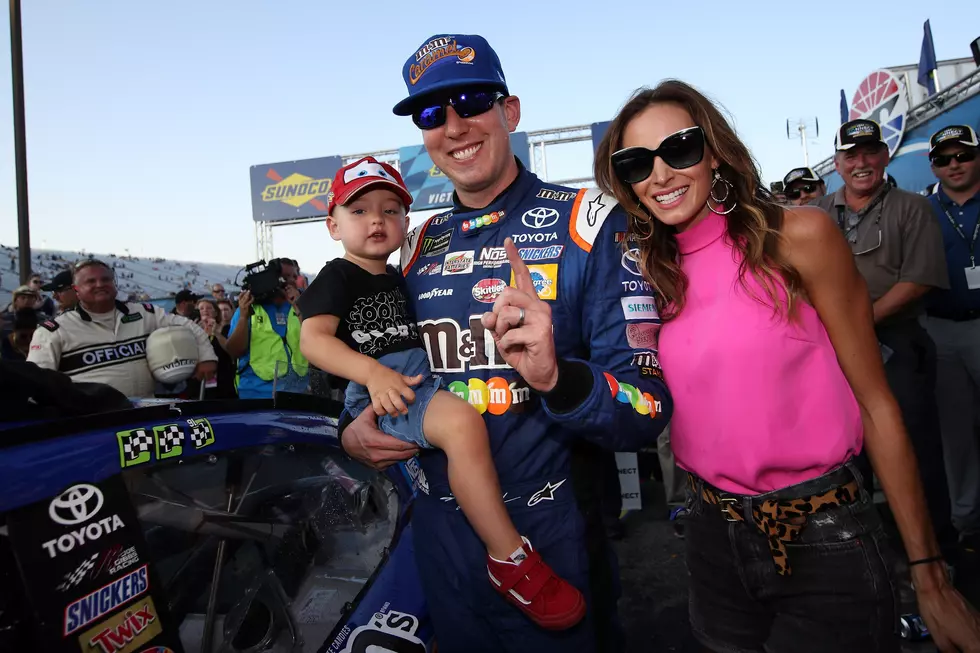 Kyle Busch Dominates at New Hampshire
Kyle Busch poses with his wife and son after winning at New Hampshire Motor Speedway (Getty Images)
Kyle Busch assured himself of a spot in the Round of 12 in the NASCAR Championship with Sunday's win at New Hampshire Motor Speedway.  Busch led 187 of 300 laps for his third win of the season, third at New Hampshire and the 41st of his Cup career.
Busch led from the pole and dominated the race.  He beat second-place Kyle Larson by more than two and a half seconds.  But he got himself out of a jam with some good driving on Lap 150 when Austin Dillon turned Kevin Harvick sideways with Kurt Busch and Jeffrey Earnhardt colliding with Harvick and several other cars involved.  But Kyle Busch squeezed thru a narrow alley next to the wall to avoid the wreck.
Larson's second-place finish was his eighth of the season and that alone will also assure him a spot in the Round of 12 based on points.  Matt Kenseth, Brad Keselowski and Martin Truex, Jr. completed the Top 5.  Keselowski will also advance on points while Truex is on after his win last week at Chicagoland.
The season continues next Sunday at Dover's Monster Mile.