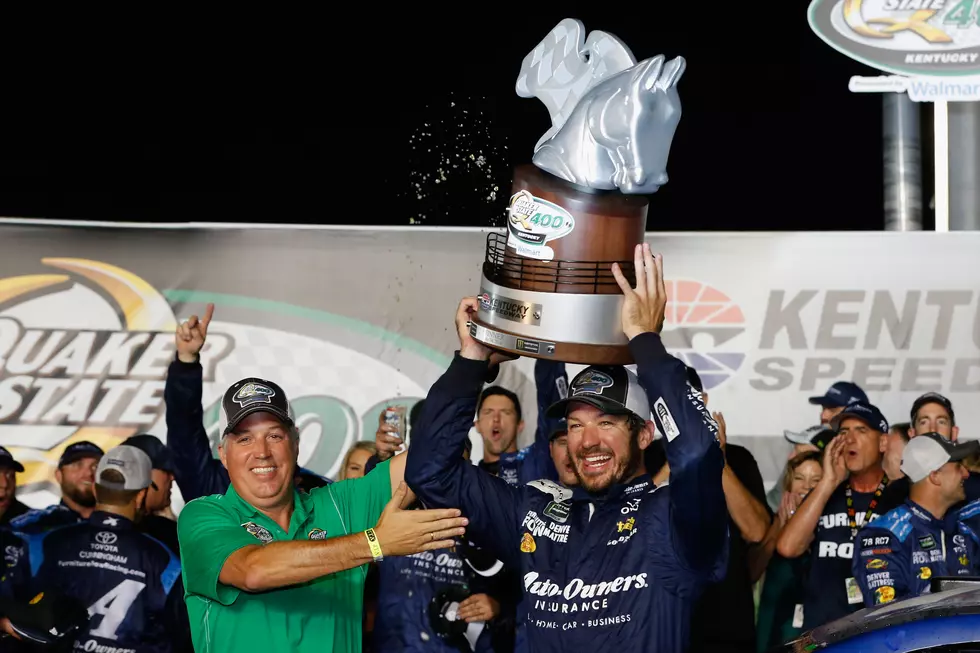 Martin Truex, Jr. Makes It Two In A Row At Kentucky
Martin Truex, Jr. successfully defended his title at Kentucky Speedway (Getty Images)
Martin Truex, Jr. won his fourth race of the season and he made it look easy over the weekend at Kentucky Speedway.  Truex led 174 of the 267 laps, won all three stages and won the Quaker State 400 presented by Walmart for the second year in a row.
Truex's win this year at Kentucky was nearly identical to last year's win.  He started from the pole both times, won all three stages both times and led the most laps.  Truex had a nearly 2-second lead on second-place Ryan Blaney at the finish line.
Following Blaney, Brad Keselowski came in third and that was nothing short of amazing.  He was two laps down in the first stage after a pit road penalty for speeding.  He went from 33rd to 15th in the second stage and turned it on in the third stage.
Kyle Busch and Kevin Harvick completed the Top 5.  Busch continues to lead the points standings by 59 points over Harvick with Truex eight points back of Harvick.
It's off to New Hampshire for the next race on Sunday.