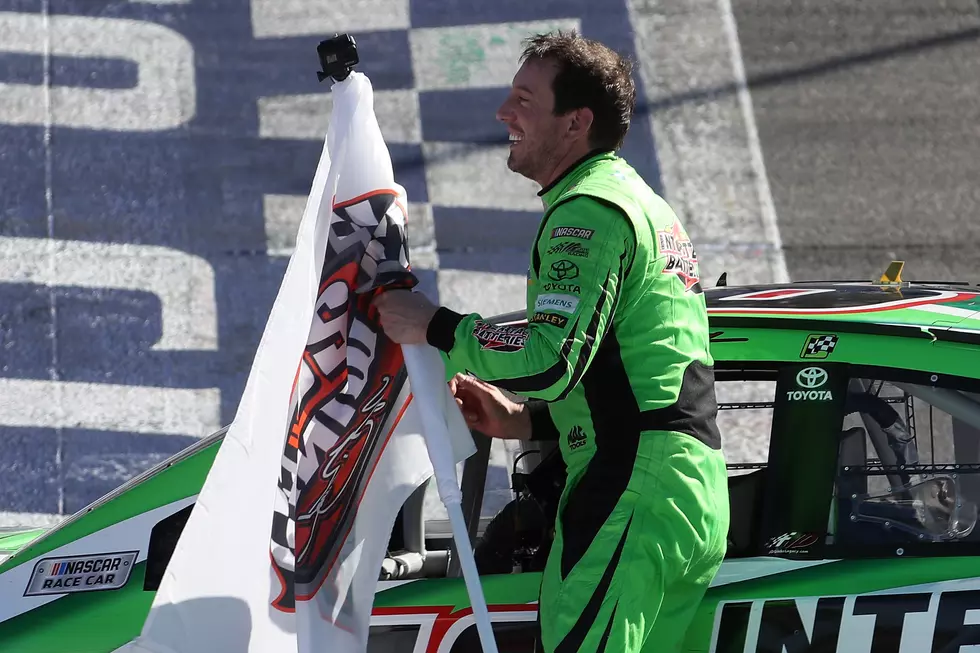 Kyle Busch Wins His 200th Race
Kyle Busch celebrates his 200th NASCAR victory (Getty Images)
Kyle Busch has placed his name next to the best of all time.  His 200th career victory at Auto Club Speedway in California ties Richard Petty for the most in NASCAR history.  One difference though; all of Petty's victories were in the Cup series, Busch's wins have been a combination of the Cup, Xfinity and Truck series.
Busch's 53rd Cup victory came at the same track where he won his first in 2005 and has won at least one Cup race every year since.  Along the way he's won 94 Xfinity races and 53 in the Truck series.
It was a dominating win on Sunday.  Busch led 134 of the 200 laps and beat Joey Logano to the finish line by nearly two and a half seconds.  Brad Keselowski came in third with Kevin Harvick and Ryan Blaney completing the Top 5.
After three weeks out west they'll be heading back east for next weekend's first of two stops at Martinsville.