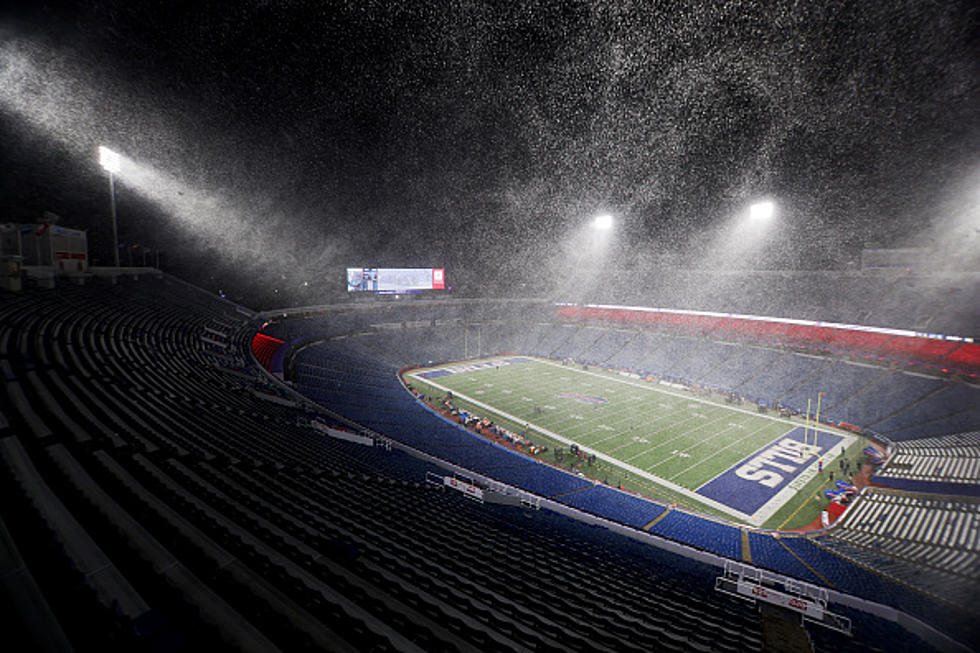 Looks Like the Buffalo Bills New Stadium Location Has Been Decided
Getty Images
The Buffalo Bills had 17 straight years of no playoff appearances. It's what the franchise was known for, for a generation of Bills fans in their 20s and 30s. However, the last three seasons have seemingly made everything better.
The Bills are looking to make the playoffs for a third consecutive season and a fourth playoff appearance in five years. They have an 8-6 record and still have a reasonable chance at winning the AFC East for a second year in a row.
However, the biggest storyline off the field since this past summer has been the Bills stadium negotiations.
Reports from June said the Bills were looking into a new stadium, and the AP reported in late August that the Bills proposed a new open-air stadium for Orchard Park, which would be built near the current home at Highmark Stadium.
The talk of a downtown Buffalo stadium location has been a hot button issue for the last few months, and many still want the new stadium to go downtown, for economic purposes.
However, it appears the talk of a downtown Buffalo stadium ended on Monday morning.
New York Governor, and Buffalo native, Kathy Hochul was in Wyoming County and talked about the Buffalo Bills stadium negotiations.
Hochul basically confirmed that the Bills new stadium, whenever it's ready to be built, will go where the franchise wants it to go -- in Orchard Park.
Hochul admitted the state is onboard with a new, Orchard Park site. She also gave the timeline of when a deal could be finalized. The Bills want a deal reached by the end of 2021 or by March of 2022, which works better for the state and their budget.
Hochul added that they hope to announce a deal for a new stadium in the near future. The Bills' stadium proposal from earlier this year was for $1.4 billion, which the state is reportedly going to pay a majority of, per The Buffalo News. That proposed stadium was for a 60,000 seat capacity
It sure sounds like the Bills will be staying in Buffalo for years to come, and that Orchard Park will be the site of the new stadium.
The Bills 2022 Opponents We Know Right Now
Here's who we know the Bills will play at home and away in 2022.
$1.7 Million Mansion in Clarence
This stunning $1.7 million mansion in Clarence is up for sale.
$12 Million Castle In New York Has Its Own Underground Tunnel
This
$12 million home
is located in the Catskills and has its own underground tunnel.
Mind-blowing Bathroom Inside Million Dollar Buffalo Home
This $1.5 million home has a mind-blowing bathroom that is way too nice.