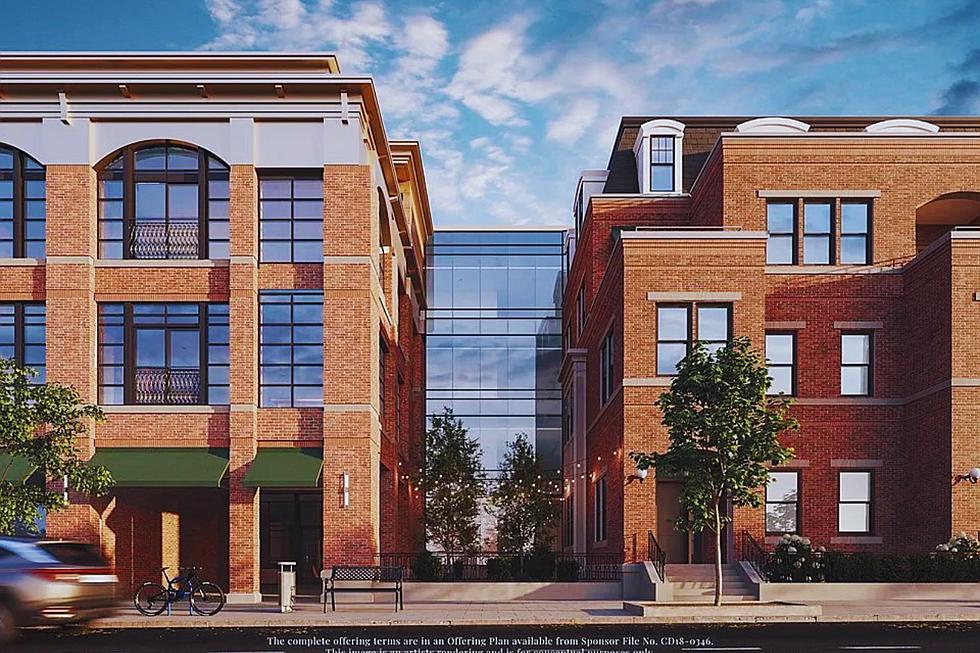 Look Inside This Million Dollar Luxury Condo In Elmwood Village
Eleven Eleven Elmwood/Zillow via Chason Development, Inc./Canva
Jealous much? Because we sure are. 
A condo in Elmwood Village just sold for over a million dollars, and when you glance inside, you'll see why. 
Elmwood Village is one of the most popular neighborhoods in the city of Buffalo, New York to live in. EV is filled with residents of all ages, from college students to empty-nesters, who enjoy the many retail shops, restaurants, festivals, and nightlife that this section of the city offers. 
It's definitely not cheap to live in Elmwood Village. The demand is so high that rents and real estate prices have skyrocketed in recent years. 
That's not stopping some of Buffalo's wealthiest residents from calling this area of Buffalo home - and wait until you see where they're doing it. 
Million Dollar Luxury Condo Sold In Buffalo's Elmwood Village
A gorgeous brick building at 1111 Elmwood Avenue in Buffalo is the future home of several luxury condos that will soon house some of Buffalo's richest citizens. One of those units, a massive 3 bedroom/3 bath 2,241 square foot palace, just sold for a price of over $1.1 million. Wow! 
But that's just the beginning.
Every condo inside of the new Eleven Eleven development starts with an open floor plan, gas fireplace, and a private terrace or balcony. 
From there, every detail of the space is customized from scratch. From top to bottom - flooring, finishes, fixtures, and appliances - literally everything is hand-picked by the new owner from a selection of materials and built to their liking. 
And these materials definitely aren't cheap. We're talking oak floors, quartz countertops, and marble tile. If you think you can buy one of these new condos and remodel it with materials from an outlet store, think again. 
Of course, there are perks that come with moving into one of these fancy residences. A fitness center, large shared outdoor space, 24/7 security, full-time concierge service, underground parking garage, and EV charging stations are included in the mortgage.
Now you don't have to worry about where you're going to juice up your Tesla!
Units For Sale At 1111 Elmwood Avenue
There are still several units up for grabs in the building, from a one bedroom 1071 square foot condo (starting at $573,900) to a 2066 square foot penthouse that's still available for a cool $1.28 million. 
 Last June, the Eleven Eleven building developers opened a model unit, so potential buyers could see an example of the opulent interior that their new home could have. 
Keep scrolling to see the photos and imagine yourself living in the lap of luxury in Elmwood Village.
Look Inside This Million Dollar Luxury Condo In Elmwood Village
Eleven Eleven Elmwood is a dream place to live - for a petty penny.