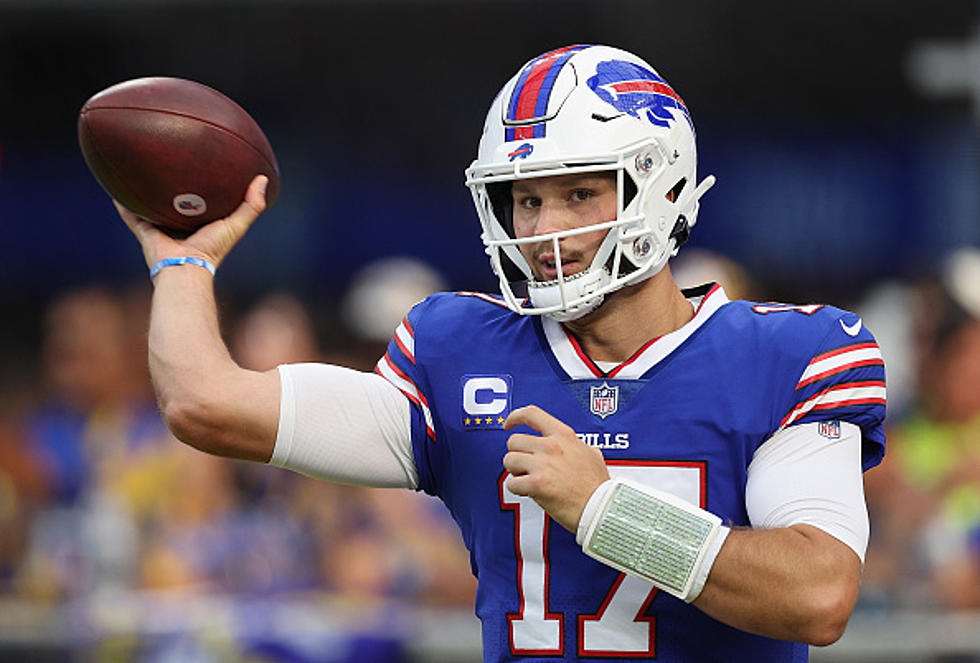 There Appears to Be a Mistake on the Josh Allen Madden Cover
Getty Images
The Buffalo Bills will hold mandatory minicamp in Orchard Park next week. It will be the final off-season workout program before they're back at work in training camp.
All players must be present at minicamp, which will include the biggest celebrity in Western New York right now, Josh Allen.
Allen is entering his sixth season with the Bills, which is pretty unbelievable to think about. The quarterback savior in Buffalo has done just about everything for the franchise, except for winning the Super Bowl.
The Bills have had a few playoff runs but none resulting in a championship. Allen hopes to change that this upcoming season.
The Firebaugh, California native is considered one of the top two or three quarterbacks in the NFL. The folks at EA Sports thought enough of Allen to make him the cover athlete for Madden 24. He's the first Bills player to ever be on the cover of Madden.
After the announcement of Allen being on the cover broke on Twitter, it wasn't long before some users discovered that one of the bars in Allen's helmet disappeared..
You can barely notice on first glance but when you zoom in, the bar does in fact disappear.
It doesn't really matter but it's pretty crazy seeing it. Now I can't take my eyes off of the missing facemask bar when I see the new cover of Madden, with Bills quarterback Josh Allen as the cover athlete.
Madden 24 will be released on August 18th. I'm sure many Bills fans will be purchasing this year's game.
Buffalonians Would Hate To See Josh Allen Endorse These Companies
15 Things You Should Never Do at a Bills Home Game
Things that are a no-no to do at a Buffalo Bills home game.
22 Famous Buffalo Sports Phrases Every Die-Hard Bills and Sabres Fan Knows
Being a sports fan in Buffalo is sometimes like knowing a different language. Here are 22 of our favorite Buffalo sports phrases you already know if you're a huge fan! And if you're new here, here's how to catch up.