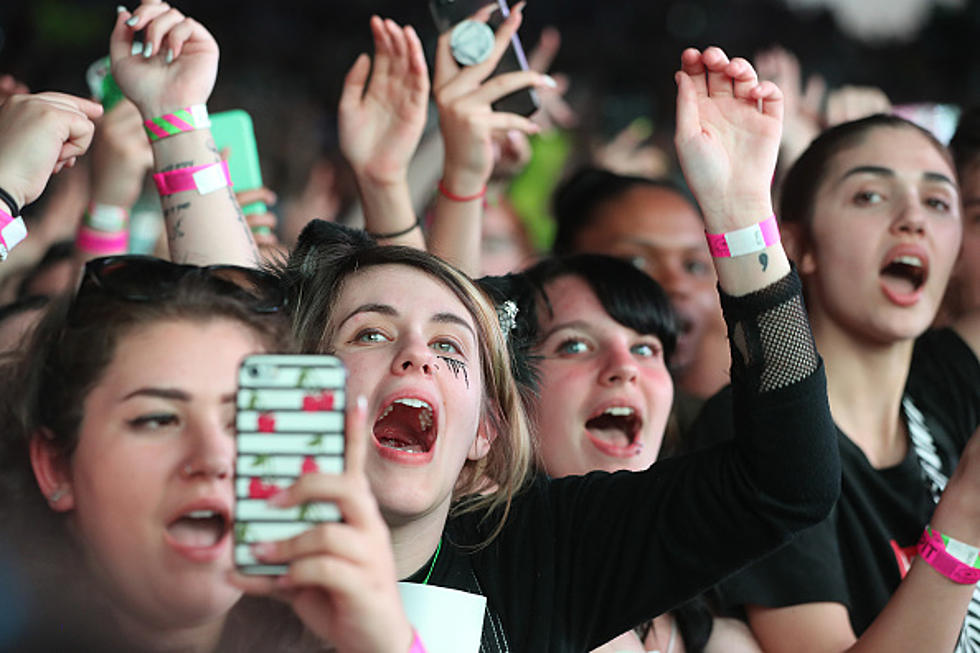 Weed Gets The Green Light At New York State Concerts
Toronto Star via Getty Images
UPDATE: ABC News is reporting that New York State is moving forward with the plan to allow sales of cannabis products at concerts and festivals.
Marijuana can legally be sold at festivals and other events in New York under a measure approved by state regulators Wednesday, after farmers complained that there are too few dispensaries to sell what they harvest.
The next time you go to see your favorite star or artist perform in New York State, will there be weed on the menu at the snack stand? If a new law passes, it is possible.
There are so many great concerts and festivals left in New York State this summer. From country to rock, there is something for every music lover to enjoy and we have some of the best venues!
Sure, a cold beer at a concert tastes great! Even though the prices are insane for drinks at a concert, it is hard not to have at least one cold drink after a long week while hearing some live music. But what about the new marijuana laws allowing for the sale of weed in New York State? Does that apply to concerts?
According to recent reports, New York is on the verge of allowing marijuana sales at concerts and festivals. If the laws are approved, New York would let people buy gummies and other edibles at such events, but smoking still won't be allowed.
As far as concerts and festivals and the behavior of fans, there are some who are calling for a change to some of the rules.
There has been a string of recent incidents in which fans are tossing items to either have autographed or phones to have the artist take a picture with. Sounds pretty innocent, right? However, in some cases, things have gotten dangerous.
One star was recently hospitalized after being hit with a phone that a fan threw because they thought it would be "funny".
Here in New York State, we are blessed to have many great concert venues both indoors and outdoors. From country music to rock to hip-hop, there is something for every music fan to be excited about. But many are wondering why would you want to injure an artist or ruin and experience at a show that you paid money for?
It seems that the stars are starting to fight back. It was at a concert this past weekend that mega star, Morgan Wallen threw a boot back at a fan after being caught off guard while signing a hat for another fan.
The best advice? Just watch the show! There are already too many annoying things that people do at a show. There is no need to interrupt a concert for an autograph or selfie.
Country Concerts in Buffalo, New York
Here are all of the country concerts happening in Western New York.
Crazy Country Facts From the Year You Were Born
Stacker
compiled a list of noteworthy milestones from each year of country music history, using a variety of news articles, historical resources, and more.
19 Country Music Stars With a Lot of Kids