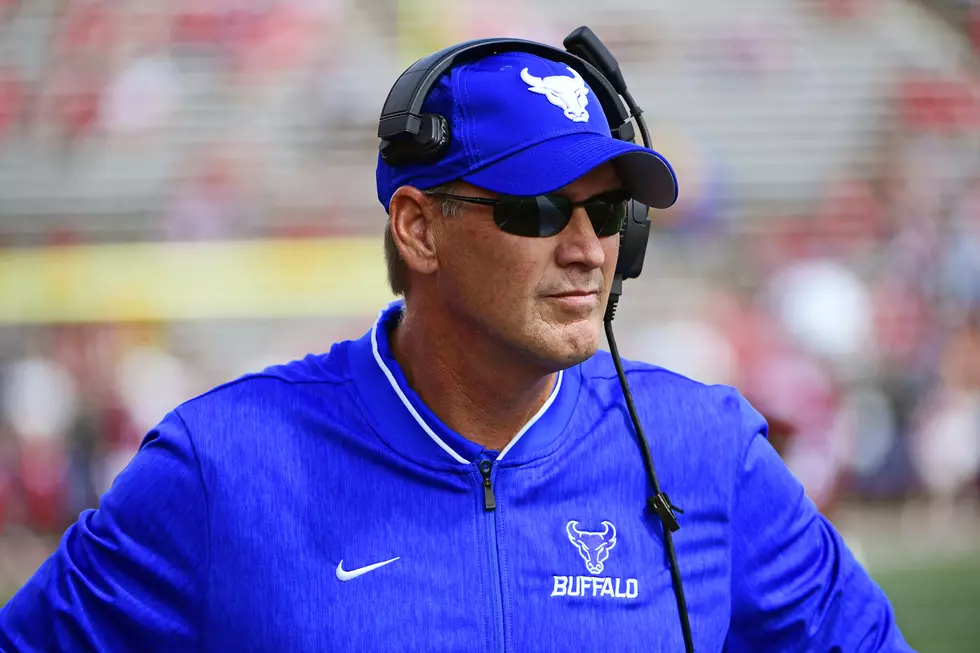 More Honors for UB Football
UB coach Lance Leipold has been named MAC Coach of the Year (Getty Images)
It's been a season to remember for the University of Buffalo Bulls football team. As they prepare for Friday night's Mid America Conference championship game at Detroit's Ford Field, the MAC has recognized a number of Bulls for post season awards.
UB head coach Lance Leipold has been named MAC Coach of the Year and quarterback Tyree Jackson was named MAC Offensive Player of the Year.  Jackson's 32 touchdowns this year set a UB record.
The Bulls also placed 10 players on the All-Conference team, six of them first team selections.
Named to the MAC All-Conference first team were quarterback Tyree Jackson, wide receiver Anthony Johnson, center James O'Hagan, tight end Tyler Mabry, linebacker Khalil Hodge and defensive end Chuck Harris.
Named to the MAC All-Conference second team were receiver K.J. Osborn, running back Jaret Patterson, defensive back Cam Lewis, left tackle Evin Ksiezarczyk.
The 10-2 Bulls take on the 7-5 Northern Illinois Huskies on Friday night at 7 pm for the Mid America Conference championship.