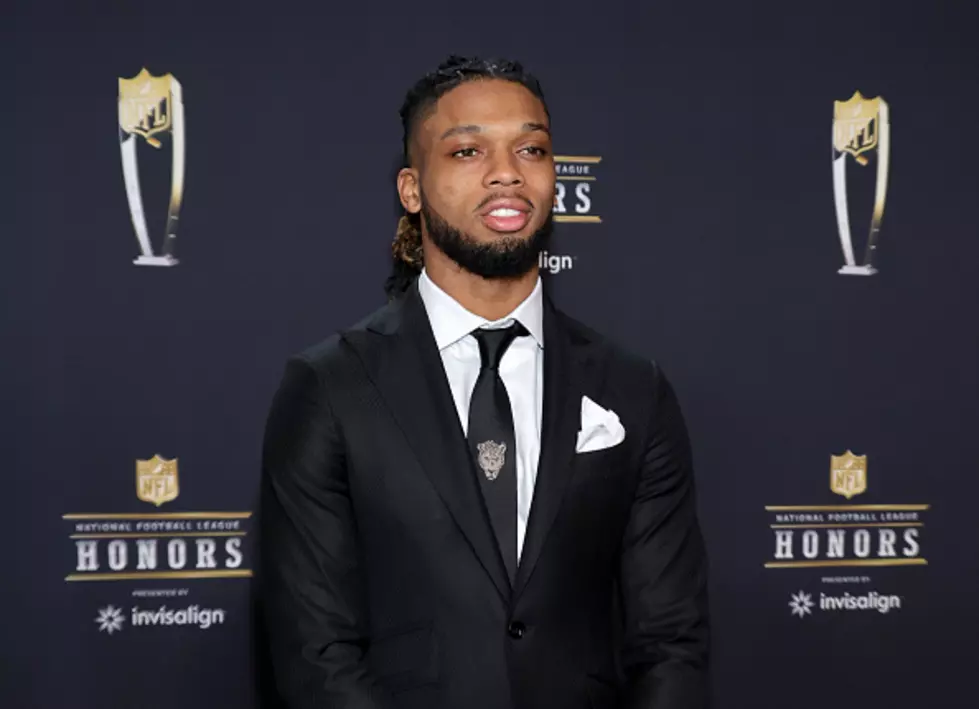 Bills Athletic Trainer Who Saved Damar Hamlin Gets NFL MVP Vote
Getty Images
The 2022 NFL season is almost at its end. It will officially conclude this Sunday night with the Super Bowl between the Philadelphia Eagles and Kansas City Chiefs.
The Buffalo Bills had probably the season with the most adversity, the franchise has ever faced.
The Bills dealt with an array of injuries to starters, along with having one of their home games moved to Detroit, due to the historic lake effect snowstorm in November. The Bills had Christmas plans altered because of the blizzard in December.
Dawson Knox lost his younger brother before the season and owner Kim Pegula suffered a cardiac arrest last summer, which was revealed by daughter and tennis pro, Jessie Pegula. Kim has been continuing her recovery since.
Then on January 2nd, the NFL world stopped when Bills safety Damar Hamlin suffered cardiac arrest on the field at Paycor Stadium in Cincinnati during Monday Night Football.
Hamlin's life was saved on the field by trainers and medical staff. It was later revealed that Bills assistant athletic trainer Denny Kellington is the one who performed life-saving CPR on Hamlin that night and his actions did not go unnoticed with the NFL MVP voters.
In what is unprecedented, Kellington received an NFL MVP vote during the NFL Honors ceremony last night, which is an award that is given to the league's most valuable player.
Hamlin appeared at the NFL Honors, to a standing ovation by the crowd made up of players, coaches and others.
It was a a very emotional evening for Hamlin and the NFL community.
6 Buffalo Bills Greats That Didn't Look Right In A Different Uniform
Unfortunately, sometimes your favorite player leaves your team and when you see them it just looks weird. Here are five former Buffalo Bill greats that just look weird wearing a different team's jersey.
22 Famous Buffalo Sports Phrases Every Die-Hard Bills and Sabres Fan Knows
Being a sports fan in Buffalo is sometimes like knowing a different language. Here are 22 of our favorite Buffalo sports phrases you already know if you're a huge fan! And if you're new here, here's how to catch up.
16 Buffalo Bills With Some Of The Best And Worst Nicknames