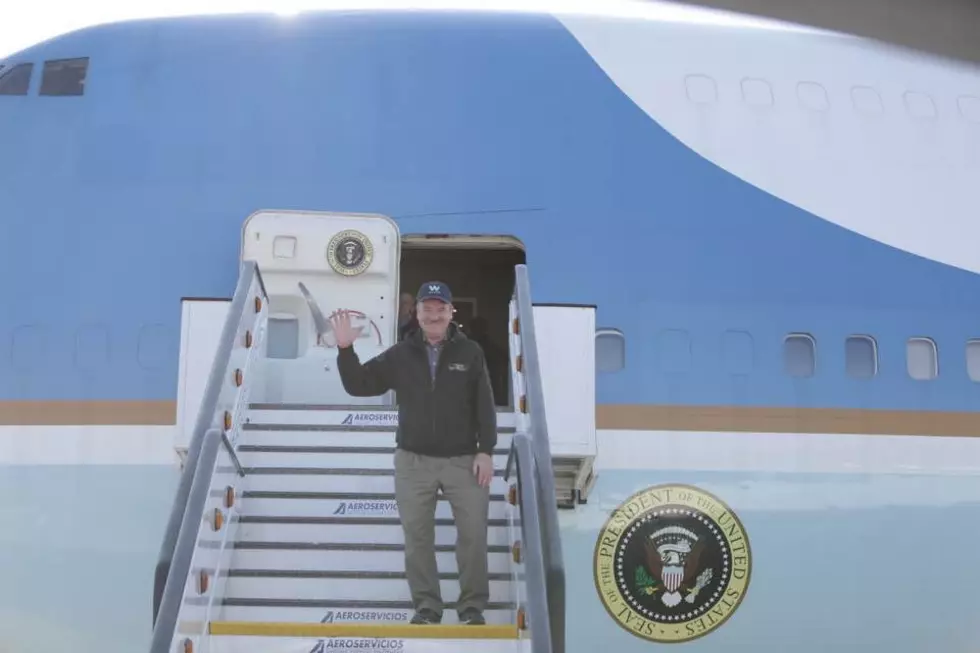 My Air Force One Experience
Dale exiting Air Force One (Dale Mussen photo)
I had an incredible opportunity to tour Air Force One during my trip to Washington over Christmas week. Here are some of the things I learned while on board.
There are only two beds on Air Force One...one for the President, the other for his wife. All other staff and media have to sleep on couches, sofas or on the floor.
Media on board are required to pay for their flight; a cost roughly the same as a commercial flight. Additionally they're required to pay for any meals - it's a long-time policy.
The press pool is a rotating group of 13 journalists who can ride aboard Air Force One at any given time. They're free to move about the aircraft, but only in designated areas and never into the presidential area.  Occasionally the president will come to the rear of the aircraft to answer questions.
Air Force One is capable of being refueled in flight and can remain airborne continuously for 72 hours. The interior of a standard 747 takes 3 months to build. Because of all the high tech safety and security gear on Air Force One - it takes four YEARS to build.
I learned a lot of other secrets about the President's plane but I was sworn to secrecy.
By the way, the Air Force One I toured is a replica - not the real one, but it looks pretty authentic. It's called Air Force One Experience - a new attraction at National Harbor in Oxon Hill, MD, just across the Potomac River from Alexandria, Virginia. It's a self-guided tour, takes about an hour and is really cool to see up close.