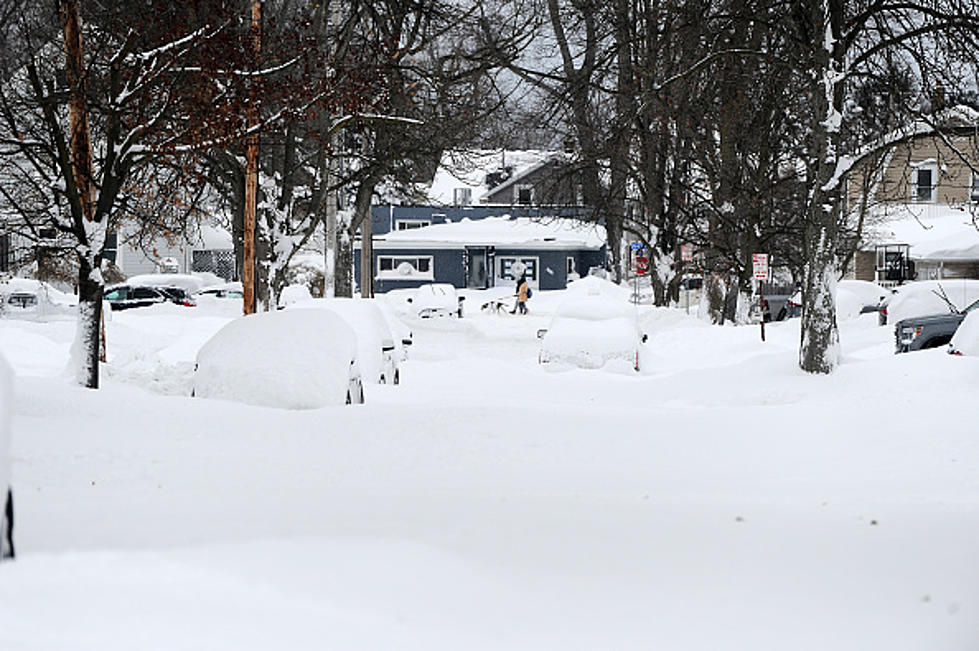 Major Ice and Snowstorm Heading for New York State
Getty Images
It's been quite the winter for those in New York and all across the northeast portion of the United States.
After two major snowstorms for those in New York state off of Lake Erie and Lake Ontario, there hasn't been much to speak of since the first week of January. It's been warmer than usual, especially in February, with limited snowfall and bitterly cold temperatures.
The fluctuation with the temperatures in February has brought heavy winds and rain/sleet a few days and next week is setting up to be a pretty active weather week, with Tuesday to Thursday being when that active weather will be here.
The Weather Channel is forecasting a major winter storm that will impact the Rockies and Midwest the most, but also bring active weather to the Great Lakes and New York State.
The forecast calls for snow, rain, sleet and ice coming to New York, which will likely bring the worst of it on Wednesday night and into much of Thursday.
It's too early to tell how much snow or ice could accumulate, along with how much rainfall totals we could see if the temperatures go on the higher side, but it's likely that Wednesday and Thursday are messy. It could slow down travel by land or air, so take it slow if you're driving those two days.
AccuWeather also forecasts this storm for the middle of next week, but there's still some uncertainty how south this system goes, and whether or not places like Chicago or Washington D.C. get accumulating snow.
They also warn of the polar vortex making its way into New York state for the first portion of March.
Mike Doyle from WIVB 4 Warn Weather also says that the GFS, Euro and Canadian models all agree that significant ice will be coming to Western New York, between Wednesday evening and Thursday, which could be a disaster for power lines and car travel.
Should be an interesting next five days for those of us in New York.
10 Most Common Traffic Violations In New York State
Traffic tickets can be annoying. Also, keep in mind that traffic tickets can carry fines and points on your driving record. Here's a look at the 10 most common traffic violations in all of New York State thanks to
CDH Law PLLC
.
11 Ghost Towns In New York State You've Never Heard Of
Did you know that New York State is home to 11 different ghost towns? Here' everything you need to know about them.
25 Worst Paying Jobs in New York State
Here's the 25 worst paying jobs in New York State. Is your job on the list?