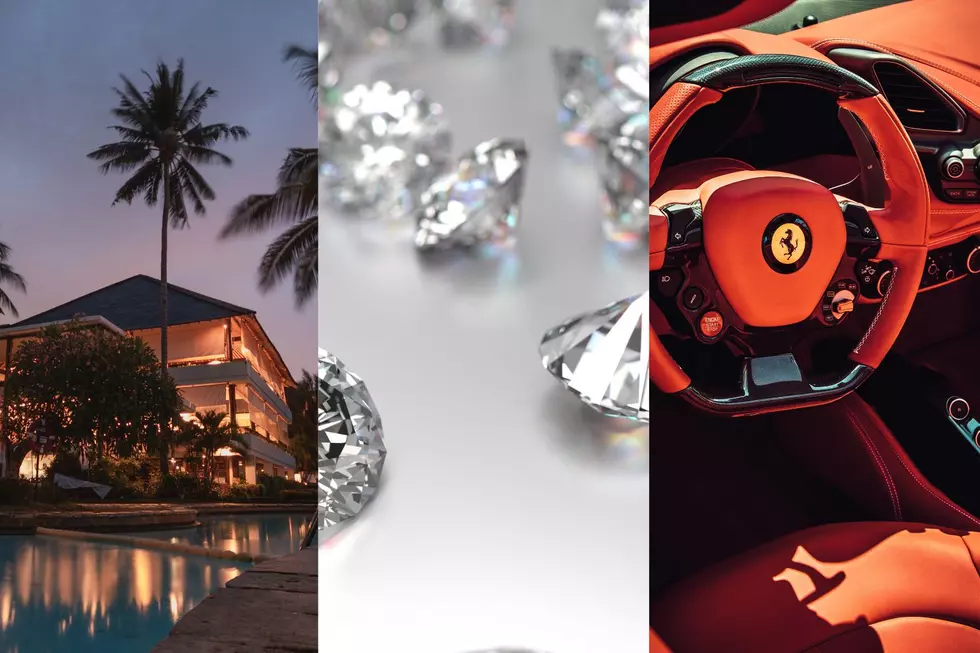 Are We Really Luxury Obsessed In New York State?
(Canva)
There was a recent study on the areas in the United States that were "Obsessed with luxury."  Take a guess where New York showed up on the list.
Everyone defines "luxury" differently.  While some think it's having comfortable things surrounding them in their homes, others believe it's going to places where you will be pampered and waited on.  But when it comes to luxury, New Yorkers are all for it according to a new study done by Glamira (a customized jewelry expert).
They looked at google analytics to find the areas in the United States that were searching for terms like, 'luxury vacation', 'luxury jewelry' and 'luxury hotels'.  Of course, this doesn't mean that the people that were searching for these terms were surrounded by luxury, it meant more that they were searching to find it to add it to their own lives.
Who came in first?
According to this study, the place that had the most people searching for luxury items and destinations was Washington, D.C.  That's right, the place where all of our politicians work and many live proves to be full of luxury-obsessed people.
But don't point the finger too fast New York.  You came in second on the list.  While New York is a big state, one would guess that a lot of these searches would have been concentrated in the city.  However, the study was done by state or area.  So it looks like this covers the whole state.
Other states to make the list (in order) include:
3.  Florida
4. New Jersey
5. Connecticut
6. Georgia (Tie) & Virginia
7. California
8. Maryland
9. Massachusetts
Another interesting thing to note - aside from California, all of these areas are on the East coast.
10 Of The Most Mispronounced Towns In New York State
These towns are truly a round of verbal acrobatics. Check out 10 of the most difficult to pronounce towns in New York state.
The Most Gigantic Malls In New York State
Here are the biggest shopping malls in New York State where you can shop 'til you drop.
65 Obnoxious Banned License Plates In New York State
Here are some of the crude, hilarious, and off-the-wall personalized license plates that were denied in New York state in 2022.