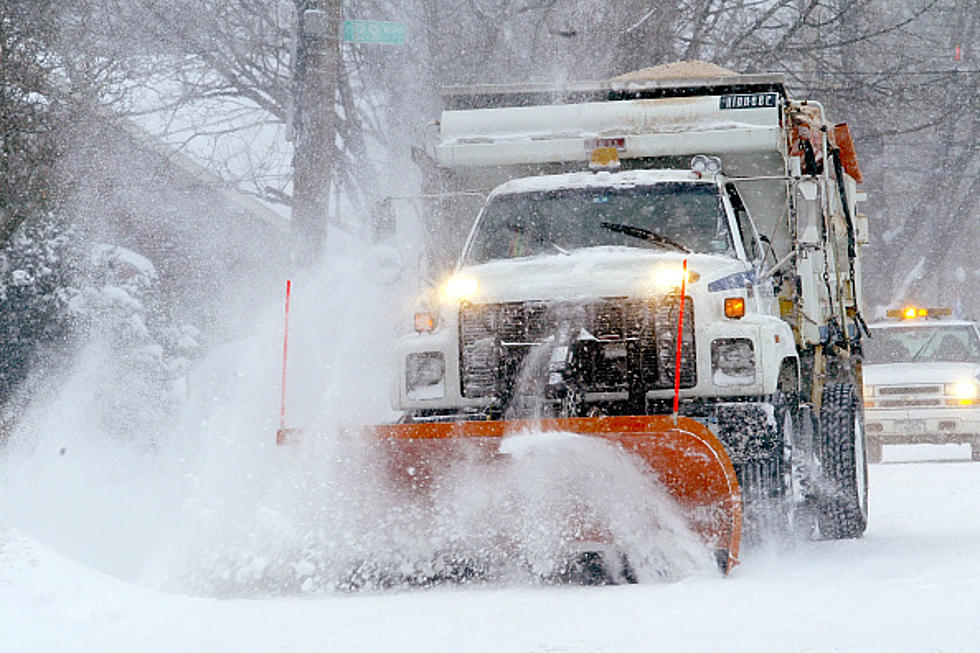 Another Potential Snowstorm Coming to New York State
Getty Images
We're now into March and that means that spring is right around the corner.
The official start of spring is March 20th and Daylight Saving Time is next weekend, which means we "spring forward" and will lose an hour of sleep.
Although all of those calendar events should signal we are about to break out of the winter weather pattern, that doesn't mean Mother Nature will listen. It looks like March will feature much of what February gave us -- snow and cold.
After a couple of recent storms, which has given us a mix of rain, ice and snow, it appears we could be bracing for yet another system which would be coming to New York state next weekend.
It's still far too early to tell and this is just a prediction model, not a set-in-stone forecast, but it looks like much of New York could be slammed with significant snowfall on Sunday of next week.
The updated models show even more snowfall for next weekend. The timing would be Saturday and Sunday, which would mean yet another weekend of snow and cold weather.
It feels as if every snow (or ice) system over the last several weeks has come between Thursday and Saturday. This one seems to be timing out the entirety of next weekend, so make sure to keep up with any forecast for the rest of the week.
The good news is that we're three and a half weeks from April. This snow and cold will not last much longer, we just have to get through a little bit more.
16 New York State Cities Among Most Miserable In America
Even though New York State might be home to
one of the happiest cities
in America, we are also home to 16 of the most miserable cities too. Business Insider identified the
50 most miserable cities in the US
. Some how, New York State didn't make that part of the list. Business Insider did expand their research to over 1,000 cities and that's where New York shows up. You can take a look at the
Top 50 online here
. If you want the rest of the list, you can
go here
.
Here's where all the New York State cities ranked:
25 Most Dangerous Counties in New York State
Here are the top 25 most dangerous counties in New York, outside of the city, with the highest violent crime rates.
25 'Safest' Hometowns in New York State