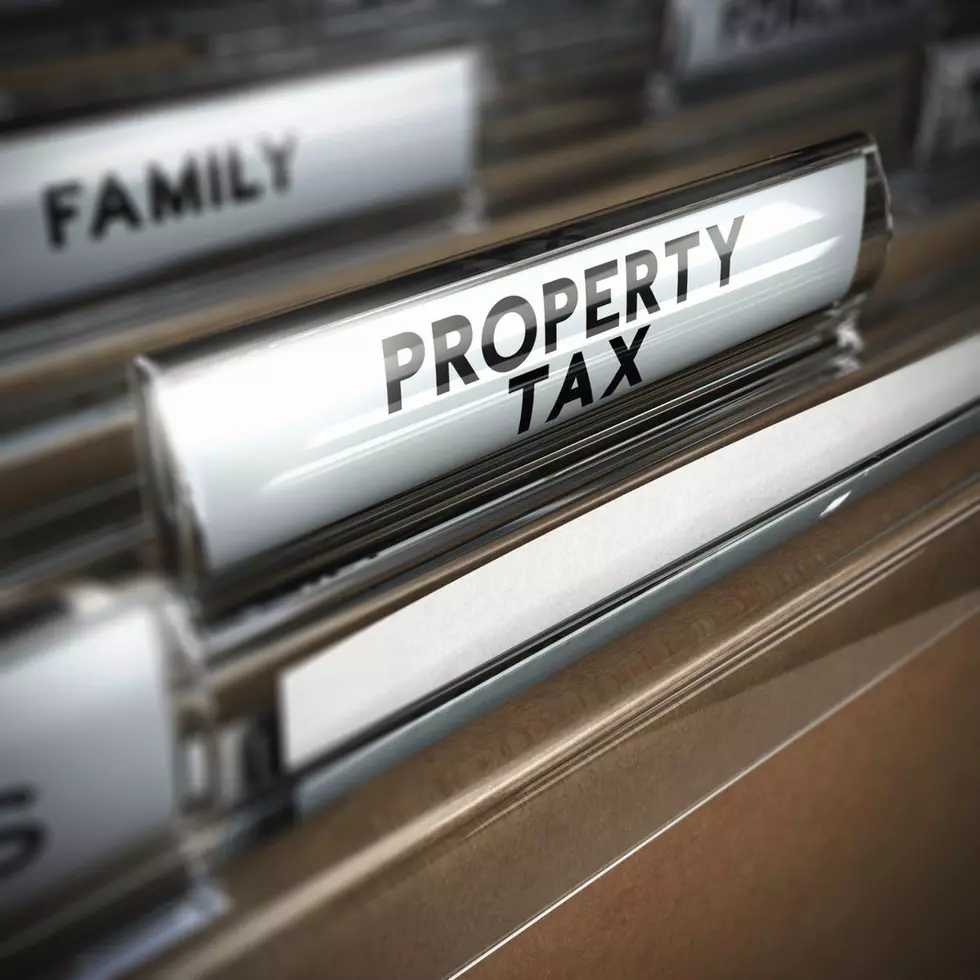 Two New York Counties Have Highest Tax Rates In Country
olm26250
No one likes paying taxes. Especially more taxes than everyone else. Here in New York, we know that we pay some of the highest taxes in the country and there are some places you will definitely want to avoid living due to high property tax rates.
Feel Good Mornings With Dave Fields Mon-Fri 6am-10am
According to www.taxmypropertyfairly.com, there are two counties in New York State that have the highest property in the entire country.
Here in Western New York, the property tax in  Allegany County is 3.48%. That means you would pay around $8700 per year in property tax on a home valued at $250,000. Allegany County had the 2nd highest property tax in the entire country.
In upstate New York, residents in Oswego County, pay 3.32% property tax. That means they are paying $8300 per year of property tax on a home valued at $250,000. Oswego County has the 4th highest property tax in the entire country.
Top 5 Highest Property Taxes In the United States.
Here is a breakdown of the Top 5 highest property taxes in the United States starting with the highest one.
Alcona County, Michigan (5.53%)
Allegany County, New York (3.48%)
Salem County, New Jersey (3.40%)
Oswego County, New York (3.32%)
Camden County, New Jersey (3.14%)
Overall New Yorkers are paying nearly 13%  in taxes every year when you add property taxes, income taxes, and sale taxes rates together.
New York is the highest-taxed state in the entire country when you add all three categories together. New York is also ranked 4th in the nation for state and local property tax collections per capita, and 14th for property taxes paid as a percentage of owner-occupied housing value.
New York Counties With The Highest Property Taxes
The homeowners in which New York counties pay the most in property taxes? See the answer to that as well as how our Southern Tier counties stack up (info pulled from
Tax-Rates.org
).
Here's How New York State Will Spend Taxpayer Money In 2023
See The 10 States With The Highest Tax Burden
We can count on two things in life. Death and taxes.
In the state of New York, we can count on those taxes being high. But how high is our tax burden in the Empire State versus other states?
Wallethub
recently ranked each of the 50 states based on overall tax burden which they define as "...the proportion of total personal income that residents pay toward state and local taxes." These rankings base that ax burden number on property, income, and sales taxes.
Here are the top 10 states from those rankings, And, yes, no surprise - New York made the list. But are we that bad off? See where New York ranks!