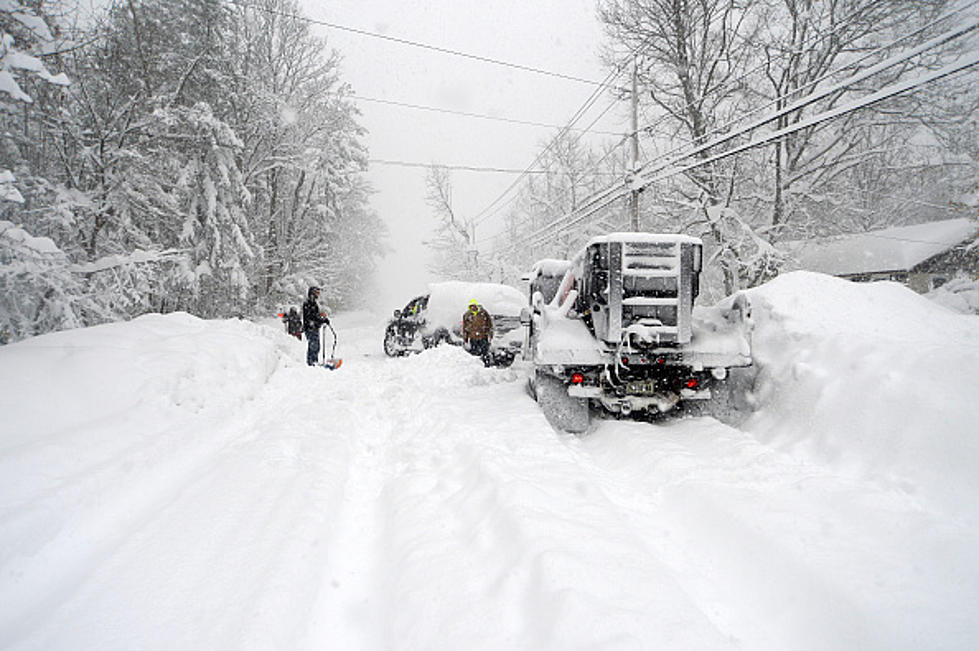 Two Months Will Have Biggest Snowstorms In New York This Winter
Getty Images
The weather is slowly but surely turning cooler across New York state.
We are likely finished with 80-degree readings over the next six months, but should have quite a few 70-degree days left before the full impact of autumn.
Despite it still being warm, everyone is starting to think about fall and more importantly, what exactly lies ahead for the winter?
A look ahead to winter and snowstorm predictions
You have probably heard about this winter being an El Nino year, which normally indicates the greater chances of a worse winter than usual. This past winter started off horribly with winter storm Elliott but after mid-January, it was uneventful. 2023-2024 should be far different in nature.
The two months to look out for when it comes to snowstorms
U.S. Weather Action took a look head in the European and domestic weather models, seeing what may lie ahead for snowstorms.
The European model shows that there will be above average precipitation for the month of December for New York state, which couples with the warmer than normal temperatures, could mean big snowstorms and more particularly, lake effect snowstorms.
March is the other month to watch, since both weather models spread above average precipitation across New York state.
There's a risk huge snowstorms hitting the northeast this winter, which could bring big snow totals to places like Albany and New York City. Those in Buffalo and Rochester are hoping to avoid lake effect snowstorms this winter, after last year's two gigantic snowstorms, but the expectation from most weather forecasters is this winter will not be one to be fond of.
The good news is that we have two months (at least) until that happens.
10 Best Towns in in New York State for Fall 2023
We're just about at the fall season, which means festivals, pumpkins, fall foliage and more. Here are the 10 best towns for autumn in New York state.
The 35 Most Dangerous Counties in New York State