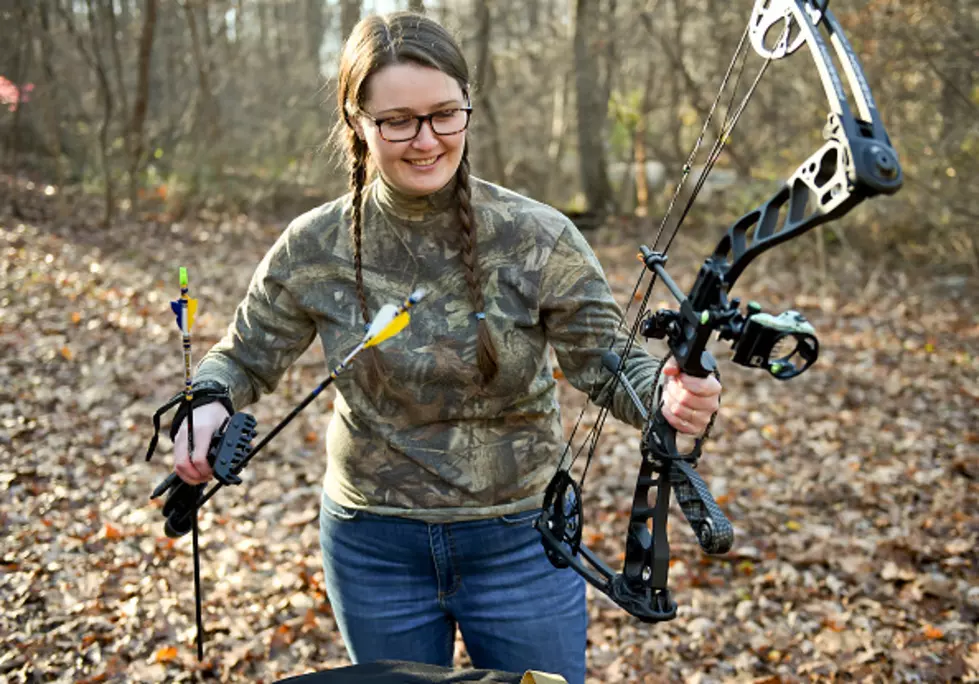 Take The New York State Bow Hunting Class Online
MediaNews Group via Getty Images
The fall is almost officially here and beyond the excitement of the kids going to school and the start of high school sports and football season is the thrill of the beginning of the hunting season in New York State.
If you are interested in archery, and hunting in New York State, you will need a license and to take a course. The good news is that there are options. One very popular option is the online course.
Bow hunting, like the regular hunting season, has gotten very popular over the last couple of years. As the COVID-19 pandemic kept more people at home and away from their jobs, many people returned to the outdoors to hunt. Bow hunting is special. It is probably the most primitive form of hunting and is by far the most exciting. Watching deer in their natural habitat and getting with just a few yards of them is a thrill, with or without a kill.
The archery/bow hunting season begins October 1st here in the Western New York. There are a few places that you can attend a bow hunter safety class around the area. CLICK HERE to see the one closest to you. I wouldn't wait to sign up. These classed do fill up quickly and with the surge of new hunters, the registrations are selling out faster than ever.
Best of luck this season. From what I have seen scouting and on cameras, there sure are plenty of deer and good bucks traveling the woods these days.
LOOK: Milestones in women's history from the year you were born
Women have left marks on everything from entertainment and music to space exploration, athletics, and technology. Each passing year and new milestone makes it clear both how recent this history-making is in relation to the rest of the country, as well as how far we still need to go. The resulting timeline shows that women are constantly making history worthy of best-selling biographies and classroom textbooks; someone just needs to write about them.
Scroll through to find out when women in the U.S. and around the world won rights, the names of women who shattered the glass ceiling, and which country's women banded together to end a civil war.
After Elizabeth II: Who is in the royal line of succession?
Stacker
compiled a list of 20 members of the royal family and their respective positions in the line of succession, using information from the
official website
of the British royal family and various media sources.
How Many in America: From Guns to Ghost Towns
Can you take a guess as to how many public schools are in the U.S.? Do you have any clue as to how many billionaires might be residing there? Read on to find out—and learn a thing or two about each of these selection's cultural significance and legacy along the way.