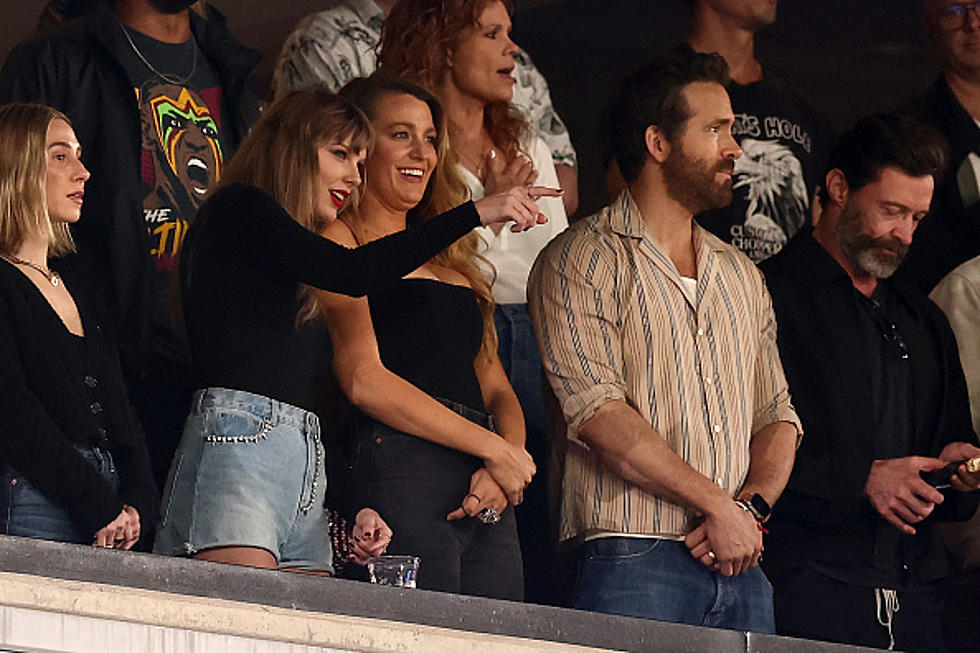 Is This New York State + NHL Team's Newest Owner?
Getty Images
The hype surrounding Taylor Swift and Travis Kelce is reaching new levels. The Kansas City Cheifs are 2-0 in the "Taylor Era". But where does it lead and what happens next??
Just about everyone is latching on to the Traylor buzz. These are the two biggest celebrities in America and they are the biggest influencers as well. Open social media these days and you will most certainly see a photo or story or video of the couple and Travis Kelce is endorsing dozens of products.
The next venture might be hockey IF you follow some of the logic that was recently spelled out.
At least one reporter in Buffalo, New York has a theory that Ryan Reynolds might be the next in line to own the Buffalo Sabres. Ryan was one of the many stars who were in attendance with Taylor Swift at the game in New York on Monday night. Since Taylor is now a big football fan, perhaps hockey is next? It would be quite the story of Taylor and Ryan Reynolds paired up to purchase the team from Terry Pegula!
Recently, Reynolds and Chris Bratty (president of the Remington Group) tried to purchase the Ottawa Senators. However, that bid failed to go forward (More here: ESPN). Many Senators fans were excited about the potential of Reynolds owning the team, and he made several appearances at their games.

Ryan is originally from the Vancouver, British Columbia, Canada area and grew up a big hockey fan, having played the sport as well.
While he didn't end up owning the Senators, the Buffalo Sabres could be a perfect target for him next.
Taylor is no stranger to hockey either. Here is Taylor backstage with Buffalo Sabre, Jeff Skinner!
Popular Buffalo Dishes You Need To Make In An Air Fryer
You can make these classic Buffalo foods quickly and easily in your air fryer.
Gallery Credit: Megan Carter
Off The Grid Mansion In Marilla, NY
Gallery Credit: Clay Moden