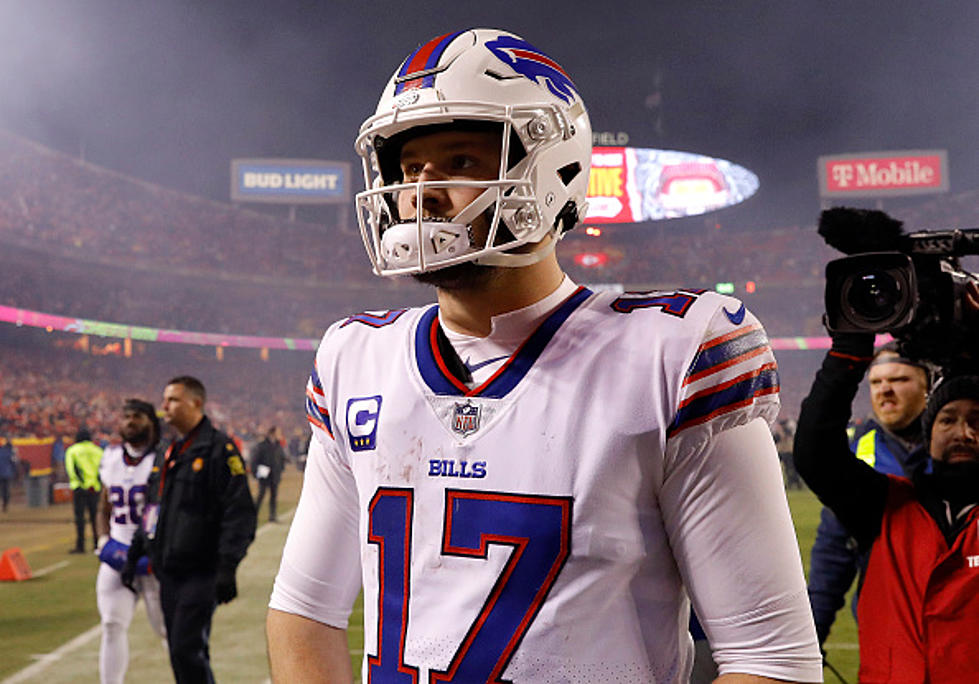 Josh Allen Deserved a Shot: NFL Has Changed Playoff Overtime Rules
Getty Images
Buffalo Bills fans have had a rough past two months, just thinking about what could have been when it came to the postseason.
We all know what happened by now. The Bills and Kansas City Chiefs played what could have been the greatest playoff game in NFL history and Josh Allen played perfect. Four touchdown passes and no turnovers and clutch play after clutch play.
Unfortunately, the Bills defense allowed the Chiefs to tie the game with 13 seconds left, then the Bills lost the coin toss and well, the rest is history.
The Chiefs scored a touchdown on the first possession of overtime, which ended the game. That's because NFL overtime rules state that is the team who possess the ball first scores a touchdown, the game is over.
Listen to Chris Owen Overnights 12-5 am on 106.5 WYRK
However, many agreed that Allen should have gotten a fair chance in overtime and while there have been a few other prominent instances of this happening (Mahomes in January of 2019), what happened to Allen and the Bills offense was the final straw for change.
The NFL owners have voted to approve a permanent change to NFL overtime rules in the playoffs.
Both teams now will get a chance with the ball.
The vote passed 29-3, so it wasn't even close to being rejected.
If both teams score a touchdown on the first two possessions of overtime, then it goes to sudden death at that point. A team could go for two to win the game, if they score a touchdown to bring themselves within one.
This is the overtime rule proposal that the Indianapolis Colts and Philadelphia Eagles proposed.
Rich McKay, former general manager and current chair of the NFL competition committee, says the way the Bills-Chiefs game ended was the catalyst for change.
It's a change that needed to happen. Yes, the defense is part of any football team, however, the NFL sets the offenses up for success far more than defenses. Quarterbacks are protected. Wide receivers are allowed to run as free as ever. These overtime rules were archaic.
Plus, offenses in the playoffs are very good and at that late point of a game, the offense has a clear advantage. I would have preferred something to happen to the regular season overtime, but I get why it wasn't.
The change for the playoffs had to happen. It doesn't help the Bills now but the league recognizes something needed to be done.
Predicting The Buffalo Bills 2022 Schedule
Here's a very early guess on what the 2022 Buffalo Bills schedule will look like.
TACKLE THESE: Check Out the Best Uniforms In Each NFL Team's History
CHECK IT OUT: 100 sports records and the stories behind them