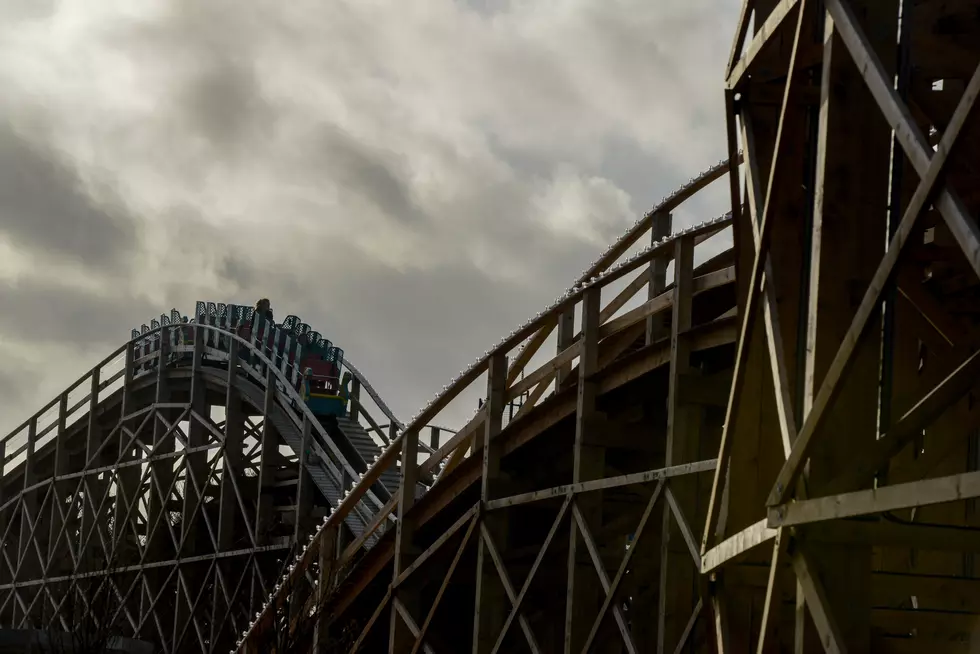 It's Here – Popular Roller Coaster Finally Re-Opens On Grand Island
Getty Images
It's been 3 years since people have had the chance to get on this classic.  But the Niagara Amusement Park has announced that it's officially back.
Remember when you were a kid, how exciting it was to go to an amusement park?  The cotton candy and smell of popcorn...the sounds, the shows...If you're the kind of person that loves the uncertain clicking sound of a wooden rollercoaster as it climbs its first hill, you'll be excited to hear that one of your favorites from the past is back.
Fantasy Island closed down a few years ago and the property that was left behind faced an uncertain future.  Along with it went a bunch of the rides that we grew up riding.  As each one was sold off it felt as though a piece of our childhood went with it.
Then, a group came in and said they would be buying the former park.  They renamed it the "Niagara Amusement Park and Splash World" and were hoping to bring it back to its former glory.  Slowly they've been opening up a little bit at a time.  They started with the water park last year and this year have expanded once again to start including more rides.
Yesterday they announced that people would once again be able to ride this Western New York Classic - The Silver Comet.
Like everything else, they're slowly doing their best to get back to normal.  They've got daily park hours leading into September.  They'll be open every day from noon until 7.  They haven't announced how long they will be open into the fall or if they have plans to do shortened fall hours yet.
Six Flags Darien Lake Roller Coaster Power Rankings
Five Amusement Parks We Miss in Western New York
These past amusement parks are
missed
so much by Buffalonians.
Relive the Glen Amusement Park and Casino
There are parts of Western New York that you never knew existed, and one of those places may be the Glen Amusement Park and Casino.
If you can't remember an amusement park at this location in Williamsville, that may be because Harry Altman's Glen Amusement Park and Casino, a center of attractions for western NYers, was destroyed by a massive fire September 1968. A fire destroyed the park in September 1968.
Thankfully, Ron Urban, who grew up in WNY and lived inside the Glen Amusement Park and Casino complex, has held onto photographs from as far back as 1946 when he lived in that childhood home, along the banks of Ellicott Creek and located below the falls.
Even if you weren't able to see the Glen Amusement Park and Casino in person, now you can relive the memory of this historic part of WNY -- all thanks to Ron Urban and the photographs he has kept over the years.