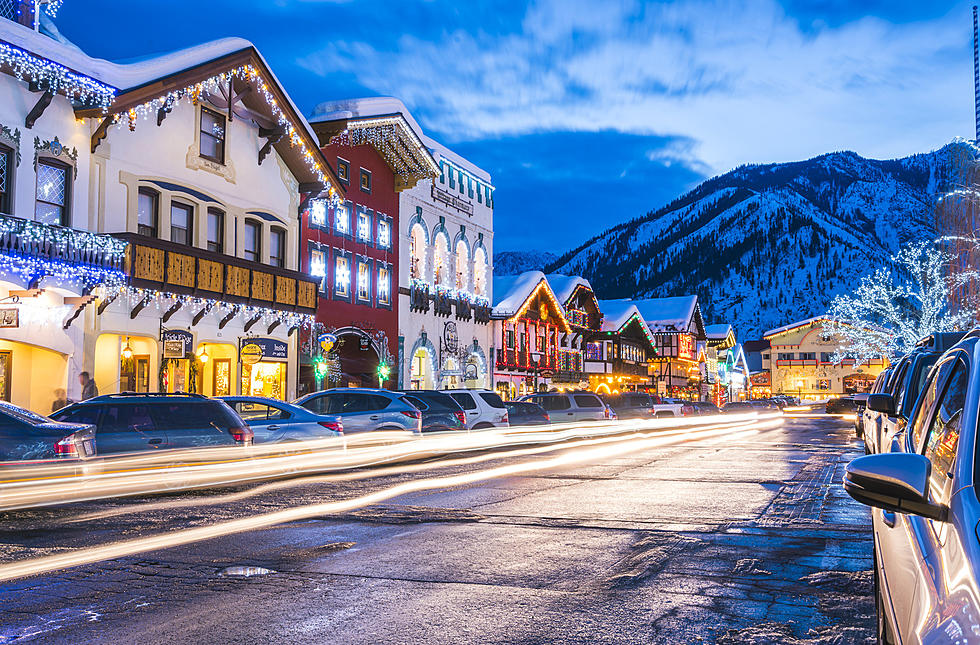 There's an Actual North Pole Christmas Town in New York State
Joecho-16
Summer officially started on Tuesday morning. That means that for the next three months, we will be enjoying sunshine, warm weather and plenty of fun summer activities to do in that span.
July is just over one week away and even though the first thing you imagine when you hear about July is Independence Day (aka: the Fourth of July), there is another pretty popular aspect of the month, which has grown in popularity over recent years.
Christmas in July.
The whole "Christmas in July" thing consists of Christmas light displays by certain homes and businesses, as well as events and parties people through to celebrate the halfway point (roughly) to the holiday season.
That time of year means kids will be dreaming of Santa Claus up at the North Pole, but did you know that there is another North Pole that is right here in our own backyard?
Yes, there is a North Pole, NY that is located in Upstate past Albany. It's located roughly six hours away from Buffalo.
North Pole, NY is a hamlet of the Town of Wilmington and features a place called Santa's Workshop, which has been around since 1949.
Santa's Workshop features toys, games, rides, tons of holiday nostalgia and yes, Santa himself.
In fact, they are also in the Christmas in July spirit as well, since they will be reopening on June 28th.
You're either someone who loves every aspect of Christmas and doesn't mind hearing holiday tunes in the summer, or you don't want anything to do with it until Thanksgiving.
If you're the former, perhaps taking a trip up there is worth your time.
10 Incredible Upstate New York Public Buildings With Amazing Back Stories!
Often times we pass by a government building and pay no attention to it. A post office, county courthouse, fire house, etc. But, oh the stories these places can tell. Here are 10 unique government buildings in Upstate New York whose histories might just catch your attention!
The 10 Worst Small Towns In New York [RANKED]
A Capital Region town has topped Roadsnacks 2022
rankings
of the worst small towns in the Empire State. Just like any list created by folks not living in New York, these rankings in no way reflect how we feel about these towns and you should take these rankings with a grain of salt. That said, these rankings were formulated based on census data like median income, home values, unemployment rates, crime rates, education, and population density. and more from the state's 466 smallest towns
TOP 10: The best holiday TV specials of all time, ranked