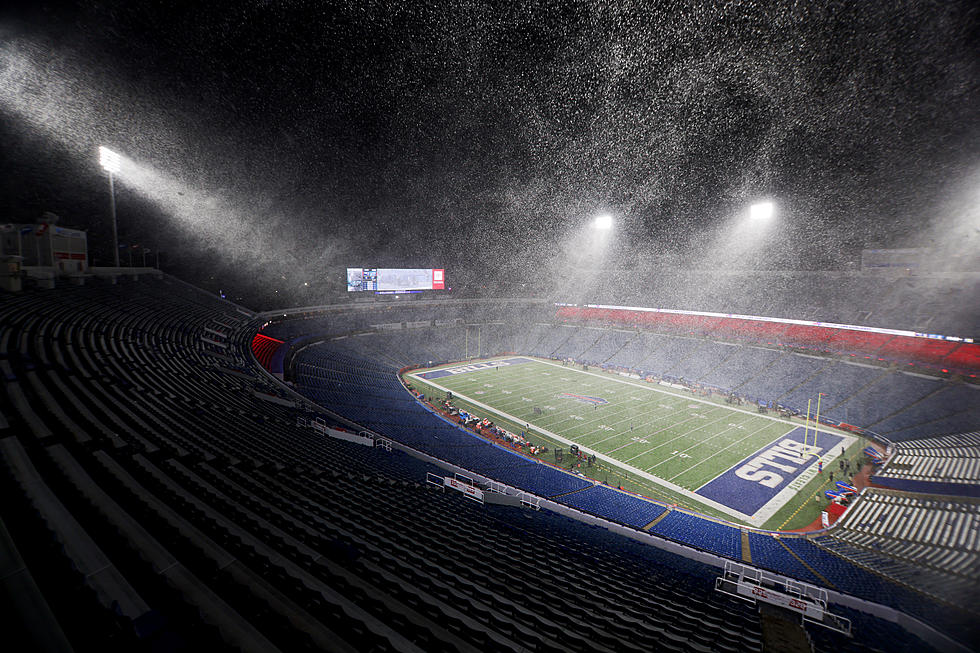 You Absolutely Cannot Bring These Into Stadium on Saturday
Getty Images
The Buffalo Bills realize that it is going to be very, very cold outside. As we are posting this, the temp for Saturday is going to be a high of 11 degrees. Now, that is high for the DAY, but unfortunately at 8:15 pm at kickoff, it is only going to be between 2 and 4 degrees at Highmark Stadium.
The Bills are reminding you that you can absolutely not bring in any battery-operated clothing (socks, jackets, etc.)
They will be looking out for that on Saturday, so when you go through the metal detector and/or get wanted by the security guard after, make sure that you do not have any battery-operated clothes. I know that this is probably not ideal, because you were most likely planning on keeping extra warm by using heated clothing, but you will have to find alternate options.
You CAN bring in hand and feet warmers. Think about layering up and, a little trick that we learned earlier in the week from one of the local weather forecasters: find boots that have the thickest sole so that they keep your feet as far off the pavement as possible.
And despite what Clay Moden says, maybe have a beer or two (LOL)
What you can and cannot bring into Buffalo Bills games
What can you bring into Buffalo Bills games? Can I bring in my heated jacket? Heated socks?
What CAN you bring into the stadium? Here is the list according to the Buffalo Bills website:
The NFL bag policy limits the size and type of bags that can be brought into the facility. This policy was put in place to enhance public safety and expedite fan entry at Highmark Stadium.
Bags that are clear plastic, vinyl or PVC and do not exceed 12" x 6" x 12", or
One-gallon clear plastic freezer bag (Ziploc bag or similar), or
Small clutch bags, approximately the size of a hand (4 ½" x 6 ½"), with or without a handle or strap, may be carried into the stadium along with one of the clear bag options.
Seat cushions must not exceed 15" x 15" and must not contain arm rests, zippers, pockets, flaps or metal backs.
Additional clothing and blankets (must be carried loosely)
Binoculars
Cameras with lenses shorter than six (6) inches
iPads and tablet devices
Buffalo Country Music Concerts in 2022
Concerts in Buffalo, NY? Here is a list of the shows coming to the Buffalo and Rochester area, such as Morgan Wallen, Keith Urban, Thomas Rhett and Luke Bryan.