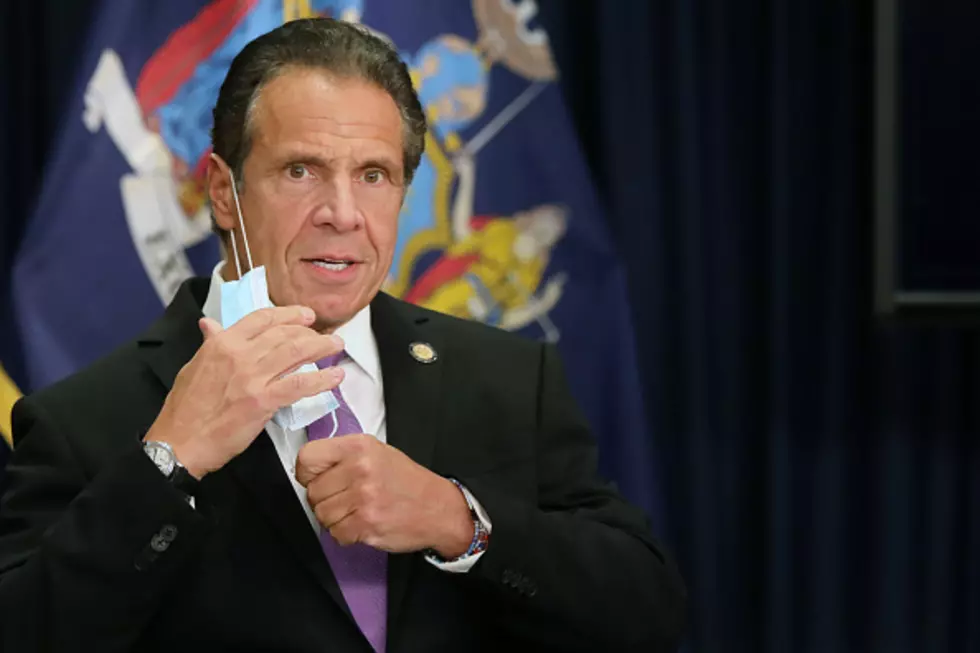 NYS Increasing Gathering Limits: Here Are The New Guidelines
Getty Images
Governor Andrew Cuomo made some big announcements on Wednesday afternoon, in regards to the COVID-19 pandemic in New York State. More specifically, he and his officials announced changes in social and residential gathering limits.
According to WIVB, starting March 22nd, outdoor residential gatherings can increase from 10 people to 25 people.
Indoor social gatherings can increase from 50 people to 100 people, while outdoor social gatherings can increase to 200 people.
There were also announcements made for gathering limits at event, arts, and entertainment venues.
Beginning April 2nd, those venues can reopen at 33 percent capacity. It will be up to 100 people indoors and 200 people outdoors.
If attendees for those events are tested, capacity can increase to 150 people indoors and 500 people outdoors. That's right, 500 people can attend an event at an outdoor venue starting April 2nd IF there is attendee testing.
Social distancing and face masks will also be required.
This news comes a couple of weeks after the state announced that professional sports arenas and stadiums could reopen at 10 percent capacity, as the Buffalo Sabres will reopen to just under 2,000 fans starting on March 20th.
It appears as more people get vaccinated, the state is slowly but surely getting back into the swing of normalcy. We're obviously a long way off from that, but it's so great to see events get guidelines on reopening once again, and social gathering limits increase.
10 Safest Towns In Western New York
KEEP READING: What were the most popular baby names from the past 100 years?