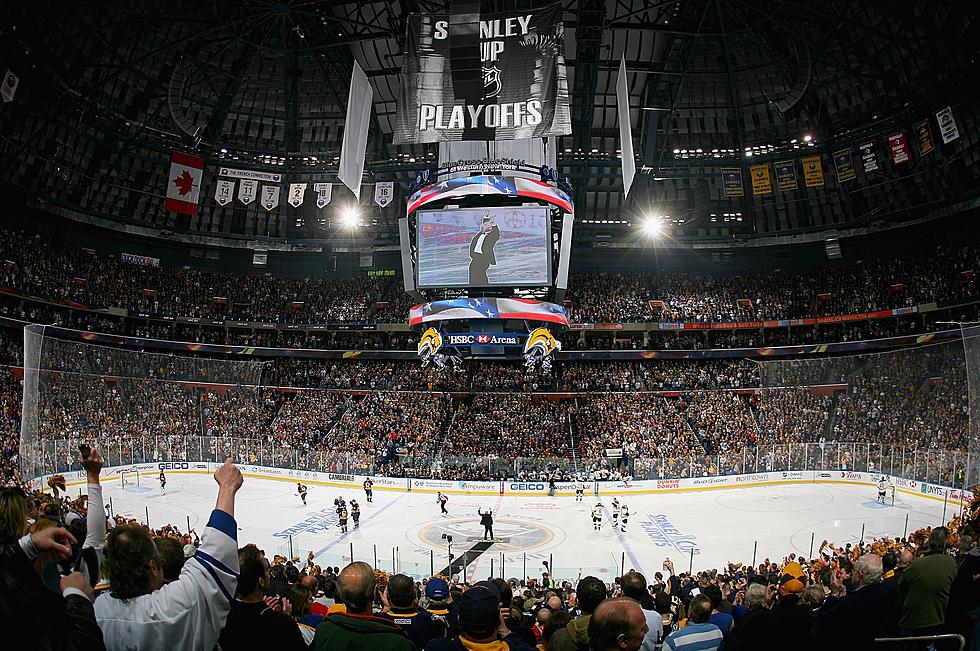 On This Day: When The Jumbotron Crashed In Buffalo
Getty Images
It was on this day in 1996 the brand new $4M Jumbotron scoreboard crashed to the ice at the then-named Marine Midland Arena.
"A cable loosened or snapped on the gigantic board as it was being lowered, sending the entire mass crashing to the ice below and postponing the game Saturday night between the Buffalo Sabres and the Boston Bruins," reported the Associated Press.
No one was on the ice when it crashed.