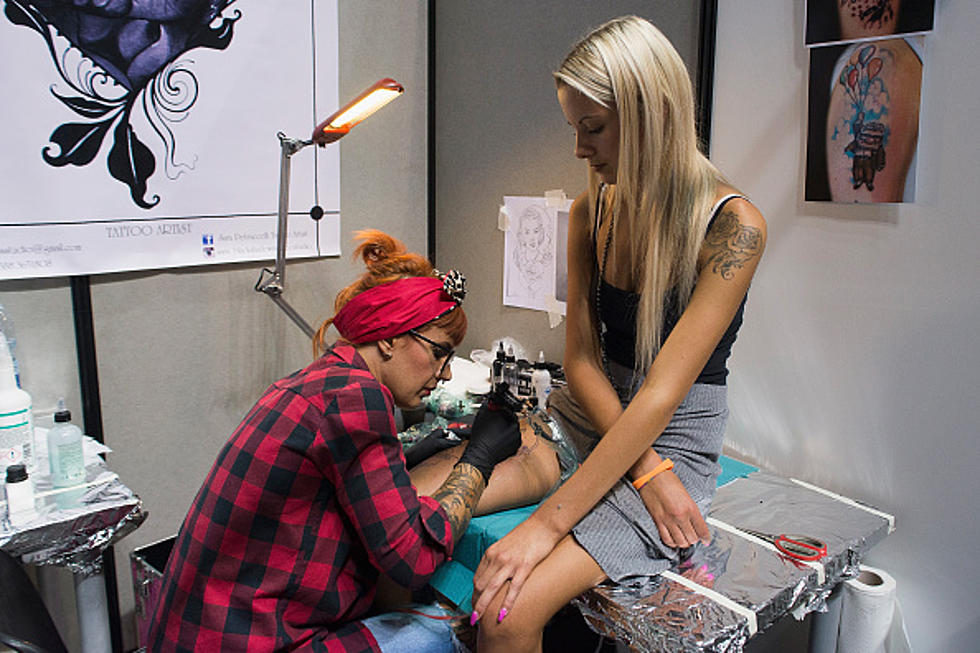 This Tattoo Is The Most Popular In New York State
Getty Images
We are already in the month of March! 2023 is flying by already and if one of your resolutions was to get a new tattoo or start getting some ink, there is one that has made a big comeback!
There are various reasons why people get tattoos. Anything from kids and family names or faces to celebrating military service or just making a permanent statement about something, there are endless options. But one popular tattoo that got a bad name has returned and coming to a beach near you this summer.
Remember the "tramp stamp" tattoo? The tattoo that some put on the small of their back? It is making a comeback this year according to reports.
Against all odds, the tramp stamp, along with other '90s tattoos, is making a comeback.
I have a few tattoos and plan on getting a few more. We have three kids and one due in May and I plan to get their names tattooed in a creative way on my arm. The "tramp stamp" isn't the only retro ink to may a return. The barbed wire tat is also back!
"Like with all trends, I think things become 'retro' after about 30 years and become cool again," Australian tattoo artist Clare Clarity tells The Sydney Morning Herald.
25 Celebrities Who Had Tattoo Regret
Celebrities all have different ways of dealing with their regrettable tattoos — from expensive removal procedures to covering up with more ink... or even just living with their mistake(s) and dealing with the consequences.
Discover 25 tattoo regrets, cover-ups and removals, below.
Best Tattoo Parlors for 2022 in Western New York